"This is a momentous day for Georgia as Kia Motors has brought thousands of new jobs to this area and is truly delivering as tremendous corporate citizen," Perdue said at an opening event attended by Sen. Saxby Chambliss and other dignitaries who heard a keynote speech from Hyundai-Kia Automotive Group chairman and CEO Chung Mong Koo.
Perdue and Chung announced that Kia would come to Georgia four years ago.
Speaking in halting English at the West Point opening, Chung told the crowd of about 500 executives from Kia offices in the U.S. and Korea that the plant will be part of an industry rebirth.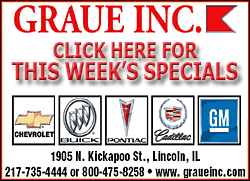 "I believe the plant will play a leading role in the revitalization of the entire American auto industry," he said.
Randy Jackson, the plant's vice president of human resources and administration, said the company is still accepting applicants for the second shift, which will probably start running in July.
Jackson said the company so far has received 30,000 applications for second shift jobs and is still accepting them.
"Our goal is to put 1,000 or 1,200 more (employees) in the building" for the second shift, he said.