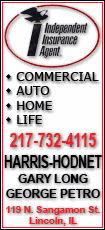 All that adds up to a long slog ahead for an economy trying to get back on firm footing after the worst recession since the 1930s. The economy continues to grow. But it won't feel like much of a recovery this year amid high unemployment, record-high home foreclosures and tight credit.
Stuart Hoffman, chief economist at PNC Financial Services Group, called the year-end growth spurt "a one-hit wonder."
In a fresh reading on the nation's economic standing, the Commerce Department bumped up its growth estimate for the final quarter of 2009, from a 5.7 percent growth rate estimated a month ago. It was the strongest showing in six years.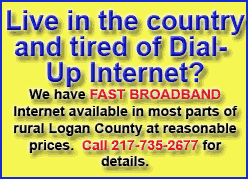 Roughly two-thirds of the growth came from a burst of manufacturing - but not because consumer demand was especially strong. In fact, consumer spending weakened at the end of the year, even more than the government first thought.
Instead, factories were churning out goods for businesses that had let their stockpiles dwindle to save cash. If consumer spending remains lackluster as expected, that burst of manufacturing - and its contribution to economic activity - will fade.
The signs aren't hopeful. Consumer confidence took an unexpected dive in February, and unemployment stands at 9.7 percent.
After losing his job in October, Kevin Young, 44, has been cutting back on spending.
Two weeks ago, he disconnected his cable service. Before that, he cut his cell phone plan and car insurance to the minimum.
"I don't go out at all," said Young, who's attending Washington University in St. Louis in the evenings to earn his certification in project management.
Not only is the late 2009 growth spurt fading, but the wobbly housing market is showing fresh signs of weakness.
Sales of previously occupied homes fell sharply in January for the second straight month, to their lowest point since summer. The results were far worse than forecast.
On Wall Street, the Dow Jones industrial average edged higher, closing up 4.23 points.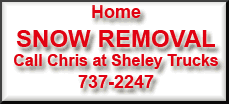 The National Association for Business Economics predicts the economy will expand at only a 3 percent pace in the first quarter of this year. The next two quarters should log similar growth, the association's forecasters say.
Unlike past rebounds driven by the spending of shoppers, this one is hinging more on spending by businesses and foreigners. Businesses boosted spending on equipment and software at a sizzling 18.2 percent pace, the fastest in nine years.
And foreigners snapped up U.S.-made goods and services, which propelled exports to grow at 22.4 pace, the most in 13 years.
Dan Meckstroth, chief economist at the Manufacturers Alliance/MAPI, a research group, predicted business spending on equipment and exports will continue to post double-digit gains - but less than in the fourth quarter. Demand for transportation equipment, especially pickup trucks and freight trucks, could help drive business spending growth in the months ahead.
Economists don't think higher business spending can make up for the slowdown by consumers, whose spending powers about 70 percent of the economy. But some industries, including technology, are turning cautiously more optimistic.