I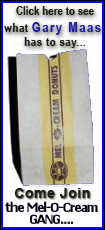 n a letter to Toyota's top North American executive, House oversight committee Chairman Edolphus Towns accused Toyota of shielding its testing data on potential problems with Toyota vehicles. Towns wrote that Toyota chose to enter hefty settlements with plaintiffs to avoid disclosing the database, which the lawmaker said was referred to as the "Books of Knowledge."
The Toyota documents "show a systematic disregard for the law and routine violation of court discovery orders in litigation," Towns wrote in the letter to Yoshimi Inaba.
Towns asked Inaba to respond to the issues raised by the documents by March 12.
Toyota said in a statement that it is confident it acted appropriately in product liability lawsuits and it looks forward to addressing Towns' concerns. The automaker said it is not uncommon for companies to object to demands for documents made in lawsuits.
"Consistent with that philosophy, we take appropriate steps to maintain the confidentiality of competitive business information and trade secrets," the statement said.
Inaba and Toyota President Akio Toyoda appeared before the committee on Wednesday, the second of two House hearings this week on Toyota's recall of 8.5 million vehicles over safety concerns. Toyota turned over thousands of internal documents before the hearings. A third Toyota hearing is scheduled for next week in the Senate Committee on Commerce, Science and Transportation.
Lawmakers and federal safety regulators have accused Toyota of concealing safety problems over cases of sudden unintended acceleration due to gas pedal problems. The company has pledged to be more responsive to customer complaints and safety warnings.
The oversight committee also subpoenaed records from Dimitrios Biller, the former managing counsel of Toyota's U.S.-based product liability group. Biller, who worked at Toyota from 2003 to 2007, dealt with lawsuits against the company for vehicle rollover crashes.
In a July lawsuit filed in Los Angeles, Biller accused Toyota of conspiring to withhold evidence in the rollover cases and forcing him to resign when he told the company it had a legal duty to release evidence to plaintiffs' attorneys.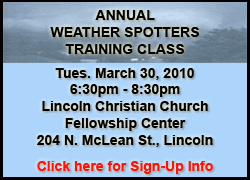 The lawsuit says Biller was harassed by Toyota and suffered a "complete mental and physical breakdown." He made a wrongful discharge claim and agreed to a $3.7 million severance package.
According to memos Biller provided to the committee, Toyota had a database covering design problems and "countermeasures" that it developed to resolve the rollover problems. It could be searched by vehicles or component part, and was kept by Toyota's technical center. Biller said he discovered the database while working on a case, and warned that it should be released during litigation.