The parent company of the Honolulu Star-Bulletin announced Thursday it was purchasing longtime rival The Honolulu Advertiser, the largest newspaper in Hawaii, and would merge the two publications if a new buyer couldn't be found soon.
"The reality of it is, finding a buyer in this kind of economic environment is going to be difficult and that's an understatement," said Gerald Kato, a University of Hawaii journalism professor.
Kato said a "vibrant marketplace calls for many and diverse voices. Less voices is an injustice to the community."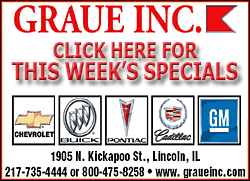 Newspaper analyst Ken Doctor of Outsell Inc. said finding a buyer was "highly unlikely."
"The biggest problem is the loss of reporters ... and everybody's getting a lot less community news," Doctor said.
Advertiser employees were hanging onto hopes that the paper and their jobs could be saved. The Advertiser has about 600 employees, with 120 in the newsroom. Oahu Publications Inc., which owns the Star-Bulletin, has about half as many employees with about 75 journalists.
"I just know the next few months, there's going to be a whole lot of uncertainty," Advertiser reporter Rob Perez said. "Unfortunately, I don't think the outcome is going to be good for most of the people here and it's not going to be good for the community because we're eventually going to end up a one-newspaper town."
The Star-Bulletin, with a daily circulation of about 55,000, is being put up for sale as part of an agreement with the Justice Department.
"Unfortunately, our community can no longer support two daily newspapers," said Oahu Publications chairman David Black, who saved the Star-Bulletin with his purchase in 2001 and is now buying the Advertiser. "Even significant operating cost cuts could not stem the financial bleeding."
Mayor Mufi Hannemann said Honolulu has long been well served by the two dailies and alternative voices.
"The economy, however, has not been kind to the newspaper business," he said. "Many papers all across the country have had to close their doors. It's a sign of the times and it shows no one is immune."
The possible end of one of the Honolulu newspapers comes just as a new Hawaii online news service called Peer News is being launched by eBay founder Pierre Omidyar.
"Whether there will be two newspapers or one, we will try to provide something new and different and valuable to people in Honolulu and Hawaii," said John Temple, editor of Peer News, which plans to produce original, in-depth reporting and analysis of local issues.
Temple said Peer News was not interested in buying the Star-Bulletin.
He knows firsthand about the loss of a daily newspaper. Temple was editor and publisher of the Rocky Mountain News, which ceased publications a year ago - Feb. 27, 2009 - just months before the Denver newspaper's 150th anniversary.