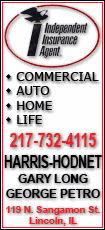 The deal, expected to close in the April-June quarter, now requires the approval of the Federal Communications Commission and utilities regulators in three more states: Illinois, Washington and West Virginia.
The transaction has already cleared a federal antitrust review and received a favorable ruling from the Internal Revenue Service, as well as the blessing of regulators in Arizona, California, Nevada, Ohio and South Carolina.
The companies announced the deal last May. Frontier is to acquire Verizon's local fixed-line phone business in 14 states, including Arizona, Idaho, Illinois, Indiana, Michigan, Nevada, North Carolina, Ohio, Oregon, South Carolina, Washington, West Virginia and Wisconsin, along with some infrastructure in California.
Frontier said it also received the necessary approvals in Oregon to take control of Verizon's local cable TV franchises in the state.
Frontier shares rose 2 cents to $7.81 in after-hours trading, after closing up 12 cents at $7.79 on Friday. Verizon shares rose 8 cents to $29.01 in extended trade after closing up a nickel to $28.93.