T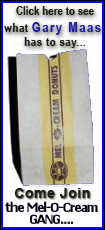 he opening comes as several museums worldwide broaden their collections.
The gallery of about 170 exhibits from the Mediterranean region, the Middle East, Central Asia and India opens Sunday. It was to be part of the museum's $158-million, renovation and reinstallation project completed in 2007 but required extra time and money.
The gallery's treasures include one of the largest known Ottoman mosque candlesticks from about 1500 and a 15th-century leather-bound Quran. Its gold-flecked paper was given by the Ming emperor of China to one of the Mongol conquerors of the Middle East.
---
On the Net:
Detroit Institute of Arts: http://www.dia.org/