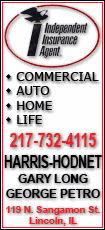 The federal government is paying for the scanners as part of an effort to build a nearly foolproof identification system to put a stop to such escapes.
"After this occurrence, we will be studying whatever we can do to make sure this kind of thing doesn't happen again," including iris scanners, said Mark Vernarelli, a spokesman for the Maryland Division of Corrections, which oversees the facility that mistakenly released Raymond Taylor.
Taylor was serving three life sentences for shooting his ex-girlfriend and her two teenage daughters. He impersonated his cellmate Thursday and was released. He was arrested the following day in West Virginia.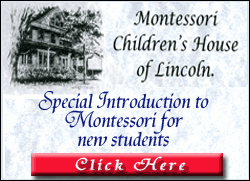 The eye-scanning program looks to put an end to such deception. The U.S. Justice Department has given a $500,000 grant to the National Sheriff's Association, which is doling out the money through $10,000 grants to about 45 agencies across the country that will create a national database that better identifies, registers and tracks inmates, said Fred Wilson, who is leading the association's effort.
Eye-scanners have been used for years by a few jails, the U.S. military, some European airports and private companies, but they remain rare, primarily because of the cost.
"While this technology has been around generally for 10 to 15 years, it just hasn't gotten into the mainstream yet," Wilson said. "You have to remember that the average law enforcement agency is very small and they can't afford this stuff."
Most of the $10,000 grants paid for the equipment and a small portion went toward training.
The sheriff's association teamed with Plymouth, Mass.-based scanner company Biometric Intelligence and Identification Technologies and picked the agencies from more than 400 that were interested in installing scanners. In picking jails, officials looked to spread machines across the country and place them in spots with the technological know-how to use them.
The chosen agencies ranged from big operations like the Los Angeles County sheriff's department and Las Vegas metro police to small departments such as in Story County, Iowa, and Rutland County, Vt.
Officers at the Story County jail will start using their scanner soon.
"If we can get every state involved in this, that would be tremendous. Just like the fingerprint databases," Story County Sheriff Paul Fitzgerald said.
In Davis County, Utah, near Salt Lake City, Chief Deputy Bob Yeaman said his scanner will check prisoners whenever they come or go.
"It's probably every jail commander's worst nightmare to release the wrong person," Yeaman said.