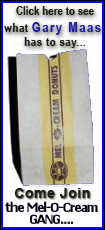 Jennifer Paulson, a 30-year-old special education teacher at a Tacoma elementary school, knew she was in danger this week when her alleged stalker was released from the Pierce County Jail, three days after she had him arrested. She started staying away from her home in an attempt to avoid him.
It didn't work. When she showed up for work Friday morning, he was already there - and had been waiting for hours, according to reports neighbors gave police. Paulson was shot more than once as she walked into the school. Her body lay near the base of a large evergreen tree with blood seeping from her mouth.
A Pierce County sheriff's deputy tracked down the suspected killer, Jed R. Waits, 30, of Ellensburg, outside a daycare about 10 miles away and killed him in a shootout.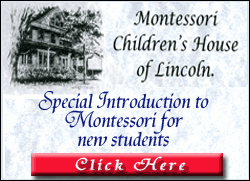 "She was a very kind, merciful, loving person," her father, Ken Paulson, said. "That's probably why she was a special education teacher - because she loved so much."
He described his daughter as a devout Christian, and said she had been pestered by Waits for years. The two had known each other since she was in college, when they worked together at a cafeteria at Seattle Pacific University.
In her petition for the anti-harassment order filed in Pierce County District Court in September 2008, Paulson said she and Waits occasionally socialized with co-workers and friends outside of work as a group but "never had any sort of romantic involvement."
After graduating, she heard from him only about once a year, when he would suddenly call her 10 or 15 times in a single day, she wrote. She would wait a few days to call him back, and then always left a message.
In spring 2008, though, his obsession seemed to intensify. She said he repeatedly showed up at her school, once walking inside past the office, where he was stopped by a secretary.
"I am shocked and tell him he must go," Paulson wrote. "I never told him where I work and do not know how he found out."
A month later, she said he sent flowers and a bear to her school. Paulson's principal called Waits' commander in the National Guard to inform him of the harassment, she wrote.
In September that year, he showed up again, parking his car outside the school and watching her - an incident that finally drove her to obtain an anti-harassment order requiring him not to contact her and to keep 1,000 feet from her school and residence.
Keith Kosik, a spokesman for the Guard, said Waits was repeatedly disciplined during his tenure with the service and was less-than-honorably discharged in April 2009. He deployed to Kuwait with his unit in 2007.
Waits left Paulson alone for more than a year after she obtained the anti-harassment order, her father said. But a week ago, she noticed him following her as she was driving home from work. She called 911, and a dispatcher told her to drive to a police station.