Hours later, the body of a 19-year-old woman who lived in the family's home - and who police called a "person of interest" in the case - was found dead on the city's northwest side.
The infant, Maurice Visor Jr., was found about 1:45 p.m. in good condition in a baby carrier on a sidewalk outside the church, Police Chief Ed Flynn said at a news conference.
"Our investigation into how the baby went missing continues," Flynn said. He added that police had a "working theory" in the case.
Investigators were treating the deaths of Maurice's mother, 24-year-old Rachel Thompson, and brothers - 4-year-old Torian Thompson-Carter and 3-year-old Jaden Thompson-Carter - as homicides, police Capt. Kurt Leibold said.
Flynn said he wouldn't discuss how they died because doing so could jeopardize the investigation.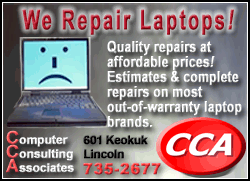 Police also had been looking for 19-year-old Brittney Robertson. When asked whether Robertson was a suspect, Flynn said she was a missing person whose safety was in question. Robertson's body was found about 6:15 p.m., according to police spokeswoman Anne Schwartz, who said she could not offer any further details about how Robertson died or where she was discovered.
Firefighters had found the dead family members on the second floor of their duplex while battling a blaze at the home earlier Friday.
Three people who lived downstairs from the family escaped the fire.
Terry Visor, who identified himself as Maurice's grandfather, said he was "elated" when he learned his grandson had been found. Flynn said police found the baby after receiving a telephone call about his location.
"After hearing about Rachel and her kids being killed I didn't know what to expect," he told The Associated Press by telephone. "I was ecstatic when I heard Maurice Jr. was safe. Just to hold him again will be awesome."
The infant's father, Maurice Visor Sr., is jailed on a probation violation, Terry Visor said.
Terry Visor said he only knew Robertson in passing and had no idea why she was living with Thompson. He also said he had no idea who could have killed Thompson or why.
Torian's grandmother, Tondalia Massey, said her grandson was a wonderful, loving boy.