A huge wave reached a populated area in the Robinson Crusoe Islands, 410 miles (660 kilometers) off the Chilean coast, said President Michele Bachelet.
Tsunami warnings were issued over a wide area, including South America, Hawaii, Australia and New Zealand, Japan, the Philippines, Russia and many Pacific islands.
"It has been a devastating earthquake," Interior Minister Edmundo Perez Yoma told reporters.
Bachelet said the death toll was at 78 and rising, but officials had no information on the number of people injured. She declared a "state of catastrophe" in central Chile.
"We have had a huge earthquake, with some aftershocks," Bachelet said from an emergency response center. She urged Chileans not to panic.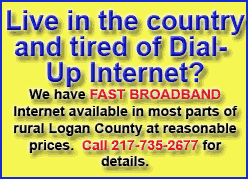 "Despite this, the system is functioning. People should remain calm. We're doing everything we can with all the forces we have. Any information we will share immediately," she said.
In the 2 1/2 hours following the 90-second quake, the U.S. Geological Survey reported 11 aftershocks, five of them measuring 6.0 or above.
Bachelet urged people to avoid traveling, since traffic lights are down, to avoid causing more fatalities.
In the capital, Santiago airport was shut down and will remain closed for at least the next 24 hours, airport director Eduardo del Canto said. The passenger terminal has suffered major damage, he told Chilean television in a telephone interview. TV images show smashed windows, partially collapsed ceilings and pedestrian walkways destroyed.
Chilean television showed images of destroyed buildings and damaged cars, with rubble-strewn streets. Dozens of people were seen roaming through the streets, including some wheeling suitcases behind them. There was a fire burning in one street with people sitting nearby trying to keep warm.
The quake hit 200 miles (325 kilometers) southwest of Santiago, at a depth of 22 miles (35 kilometers) at 3:34 a.m. (0634 GMT; 1:34 a.m. EST), the U.S. Geological Survey reported.
The epicenter was just 70 miles (115 kilometers) from Concepcion, Chile's second-largest city, where more than 200,000 people live along the Bio Bio river, and 60 miles from the ski town of Chillan, a gateway to Andean ski resorts that was destroyed in a 1939 earthquake.
Marco Vidal, a program director for Grand Circle Travel traveling with a group of 34 Americans, was on the 19th floor of the Crown Plaza Santiago hotel when the quake struck.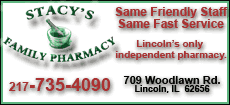 "All the things start to fall. The lamps, everything, was going on the floor. And it was moving like from south to north, oscillated. I felt terrified," he said.
Cynthia Iocono, from Linwood, Pennsylvania, said she first thought the quake was a train.
"But then I thought, oh, there's no train here. And then the lamps flew off the dresser and my TV flew off onto the floor and crashed."
"It was scary, but there really wasn't any panic. Everybody kind of stayed orderly and looked after one another," Iocono said.