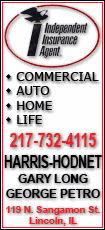 Snowfall amounts varied throughout the Northeast, but nearly every state was left to deal with the fallout of powerful, gusting winds that created near-blizzard conditions in some areas that have faced three strong storms this month.
Power failures were severe and widespread, ranging from more than 330,000 in New Hampshire, to over 200,000 in Connecticut and New York and more than 100,000 in Maine and Massachusetts at the storm's peak.
The highest wind reported was 91 mph off Portsmouth, N.H. - well above hurricane force of 74 mph. Gusts also hit 60 mph or more from the mountains of West Virginia to New York's Long Island and Massachusetts.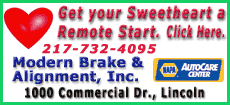 Power was slowly being restored, but efforts by utility crews were being hampered by uprooted trees and fallen utility poles.
An official at the New Hampshire State Emergency Operations Center said early Saturday that about 300,000 customers remained without power. Elsewhere, crews were making slow, steady progress, cutting the total number of customers without power by the tens of thousands, compared to their earlier highs.
Michael Wiewel was one of thousands of residents of Kennebunkport, Maine, who were left without electricity. He heard a loud boom from the transformer across the street early Friday and then his lights went out. A short time later, a 50-foot poplar in his yard crashed down on the roof above his bed where and he and his wife were sleeping.
"It sounded like a bomb going off," he said.
Across the street from Wiewel's house, a large tree crashed onto the roof of another home but left a vintage Corvette unscathed.
New York's Ulster County, a region the size of Rhode Island wedged between the Catskill Mountains and the Hudson River, took a pounding.
Art Snyder, director of emergency management for Ulster County, said the primary utility, Central Hudson, faced its largest storm in its 100-year history.
"About 30,000 customers, or about 39 percent of their customer base, are without power," he said.
The stormy weather affected all forms of travel. More than 1,000 flights were canceled, bus service across northern New Jersey was knocked out and roads from Ohio to West Virginia to Maine were closed. State troopers used snowmobiles to reach motorists stranded for hours on an eastern New York highway.