T
he joint force encountered almost no hostile fire, indicating that the militants have either fled or blended in with the local population - perhaps to stage attacks later if the Afghan government fails to hold the town. Some Taliban operatives are believed to remain west of Marjah.
Establishing a credible local government is a key component of NATO's strategy for the 2-week-old offensive on the Taliban's longtime logistical hub and heroin-smuggling center. Earlier in the week, the government installed a new town administrator, and several hundred Afghan police have begun to patrol the newly cleared areas of the town in the southern province of Helmand.
After a grueling four-day march, Marines and Afghan troops succeeded Saturday in linking up with an Army Stryker battalion on Marjah's northern outskirts.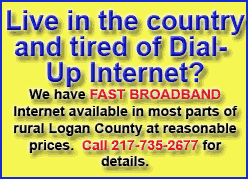 "Basically, you can say that Marjah has been cleared," said Capt. Joshua Winfrey, commander of Lima Company, 3rd Battalion, 6th Marines Regiment.
As helicopters and unmanned drones circled overhead, NATO troops saw little resistance except from homemade explosives buried in the ground. A Marine convoy hit a large roadside bomb on Saturday, but there were no injuries.
U.S. Army soldiers have also discovered buried explosives, but they have had no direct enemy contact for two or three days. Gunfire rang out Saturday from the British-patrolled east side of Marjah's main canal in the north, but it was unclear if there were any casualties.
The Marjah milestone came a day after Taliban suicide attackers killed at least 16 people - half of them foreigners - in bomb and gun assaults on two guesthouses in Kabul, a reminder that the insurgents still have the strength to launch attacks even in the heavily defended capital.
At least six of the victims were Indian citizens, and Delhi sent an air force jet Saturday to bring their bodies home.
The Marjah offensive has been the war's biggest combined operation since the 2001 U.S.-led invasion to topple the Taliban's hard-line regime and the first major test of NATO's counterinsurgency strategy since President Barack Obama ordered 30,000 new American troops to try to reverse Taliban gains.
Saturday's linkup between the U.S. military units along with their Afghan partners means the offensive on the town has now given way to what military officials are calling "the hold phase," though that doesn't mean an end to fighting in Marjah. There remain some suspected groups of Taliban fighters on the western outskirts of town.