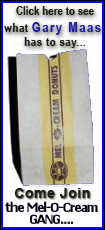 This performance will be much different from past shows.
Trainers won't be allowed in the water, meaning the spectacular stunts, like when the handlers surf on top of the whales or are thrown into the air, won't be done. And a video tribute is planned for Dawn Brancheau, the 40-year-old veteran trainer who was rubbing the 12,000-pound giant when he grabbed her ponytail and pulled her in.
Protesters who think the killer whales should be released into the wild planned to demonstrate outside the park, where red balloons and flowers have been left in memory of Brancheau.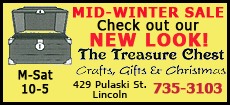 SeaWorld Parks and Entertainment President Jim Atchison said Friday trainers won't swim with the killer whales until officials finish reviewing what happened to Brancheau.
"We will make improvements and changes and we will move forward," Atchison said as killer whales swam in a tank behind him during a news conference at the Florida park. Shows will also resume at SeaWorld's two other locations in San Antonio and San Diego.
Brancheau was dragged into the water Wednesday by Tilikum. The medical examiner said she likely died of traumatic injuries and drowning.
Atchison said Tilikum will remain an "active, contributing member of the team," in part because the killer whale show is big business at SeaWorld. The company owns more killer whales than anyone else in the world and builds the orca image into its multimillion-dollar brand.
"We have created an extraordinary opportunity for people to get an up-close, personal experience and be inspired and connect with marine life in a way they cannot do anywhere else in the world," Atchison said, "and for that we will make no apologies."
The timing of the killer whales' return to performances reflects just what the sleek black-and-white mammals mean to SeaWorld, which the private equity firm The Blackstone Group bought last fall for around $2.7 billion from Anheuser-Busch InBev in a deal that included two Busch Gardens theme parks and several other attractions.
"SeaWorld operations are built around Shamu and the orca. So quantitatively they mean literally hundreds of millions of dollars to that company," said Dennis Speigel, president of International Theme Park Services, a consulting firm.
No animal is more valuable to that operation than Tilikum, the largest orca in captivity, which now has been involved in the deaths of two trainers and requires a special set of handling rules, which Atchison wouldn't specify. Captured nearly 30 years ago off Iceland, Tilikum has grown into the alpha male of captive killer whales, his value as a stud impossible to pin down.