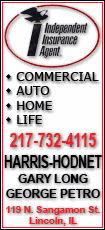 While a White House candidate, then-Sen. Obama said he believed the killings were genocide. A congressional resolution to that effect could alienate Turkey, a NATO ally and traditional friend of the United States that is crucial to America's foreign policy goals.
Past administrations have defeated similar resolutions through public cajoling about national security interests and with behind-the-scenes lobbying.
So far, however, the Obama administration has taken no public position on the measure, set for a vote Thursday by the House Foreign Affairs Committee. Aides to senior lawmakers on the committee say there has been no pressure against the resolution from the White House. The administration was informed ahead of time that the committee would be scheduling the vote, according to Lynn Weil, spokeswoman for the committee's chairman, Rep. Howard Berman, D-Calif.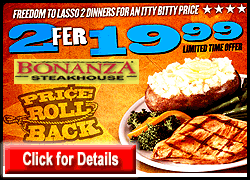 Turkey long has made clear that the issue could affect relations with the U.S.
In 2007, when the House Armed Services Committee passed such a resolution, Turkey recalled its ambassador, and U.S. officials feared the Turks might cut off American access to a Turkish air base essential to operations in Iraq. After lobbying by Bush administration officials, the resolution was not considered by the full House.
A positive vote by Berman's committee would send the resolution to the full House.
The U.S. still wants Turkey's support for its operations in Iraq and Afghanistan. It also is pressing Turkey, which holds a rotating seat in the U.N. Security Council, to support penalties against Iran, Turkey's neighbor.
The committee is strongly pro-Israel, and prospects for passage could be affected by rising tensions between Turkey and Israel, as well as Turkey's relatively warm relationship with Iran. In the past, Turkey and Israel had friendlier relations, and Israel had quietly lobbied against the resolution.
For decades, Armenian-American groups have sought congressional affirmation of the killings as genocide. Historians estimate that up to 1.5 million Armenians were killed by Ottoman Turks around the time of World War I, an event widely viewed by scholars as the first genocide of the 20th century. Turkey denies that the deaths constituted genocide, saying the toll has been inflated and those killed were victims of civil war and unrest.
This year, some Armenian groups and lawmakers are expressing optimism on the resolution's prospects, noting that Obama, Vice President Joe Biden and Secretary of State Hillary Rodham Clinton all supported recognition when they served in the Senate.
Democratic Rep. Adam Schiff, who introduced the resolution for consideration, said he sees more favorable conditions than in 2007.