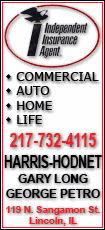 President Barack Obama and first lady Michelle Obama issued a statement Friday thanking their longtime friend from their days together in Chicago for the "terrific job she's done" organizing more than 330 events in little more than a year in the post.
They indicated no reason for the departure, effective sometime next month after a transition period.
White House press secretary Robert Gibbs said a short time later that Rogers was neither forced out nor asked to leave. He also said he didn't think the dustup over the state dinner factored into her decision.
"She's decided it's time to go back to doing other things that she loves," Gibbs said.
Rogers' handling of the Nov. 24 state dinner came under fire after a celebrity-seeking northern Virginia couple got into the exclusive South Lawn affair without a formal invitation, despite heavy White House security. As social secretary, Rogers was in charge of the event.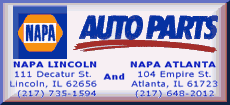 It was a huge embarrassment for the White House that Tareq and Michaele Salahi got into the dinner uninvited, let alone close enough to top officials to shake hands with Obama in the receiving line and take photos with Vice President Joe Biden, which they posted on Facebook.
Rogers later acknowledged not having staff from her office at security checkpoints to help identify guests, a departure from the practice in previous administrations. Lawmakers had demanded that she testify about her handling of the event, and one wanted to subpoena her. The White House would not allow her to testify, citing the constitutional separation of powers.
Secret Service Director Mark Sullivan told Congress that normal security protocols were not followed, and three officers were put on administrative leave following the breach in what normally is tight White House security.
Obama said weeks later that he was unhappy with everyone involved in what he described as a "screw-up" and said it would not happen again. Mrs. Obama also was said to be angry about the incident. The White House reviewed its policies and decided to station staff at its security checkpoints to help clear up discrepancies about guests.