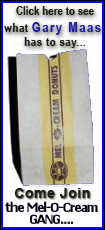 The timing of troop withdrawals is a difficult decision that strikes at the heart of how the U.S. military is viewed around the world: a powerful force with deep pockets that can accomplish a lot in a short period of time.
But senior officials have made clear that the military won't stay forever, simply because it can.
"We're very deliberate about this," said Adm. Mike Mullen, chairman of the Joint Chiefs of Staff, in his first visit to Haiti since the 7.0-magnitude earthquake struck on Jan. 12.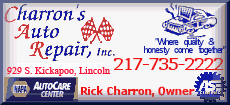 The primary goal of U.S. forces is to provide security, he told reporters after inspecting the city's port, which a team of Navy and Army divers are close to salvaging so that ships can begin to move cargo ashore without relying on highly specialized military equipment.
Mullen noted those improvements, along with a drop off in the number of urgent medical cases.
Going forward, "we will have enough troops here to meet the security requirement," Mullen said.
Perhaps the best example of how the military mission has changed in the six weeks since the quake struck is the patient load aboard the USNS Comfort, the giant Navy hospital ship floating offshore Port-au-Prince.
At its peak in late January, the ship had some 540 patients and nearly 1,400 staff. That number began to drop rapidly as field hospitals on shore ramped up capacity and the most acute cases were treated and those patients released.
After discharging 75 more patients about a week ago, there are now only seven patients still aboard the USNS Comfort. The ship still maintains about 970 personnel.
Mullen toured the ship and praised the staff for their work. When he asked what they do all day, the staff responded: "Cleaning, sir."
Throughout Haiti, the U.S. military mission still draws some 11,000 troops - 6,000 on the ground and 5,000 floating offshore. But their mission has fundamentally changed.