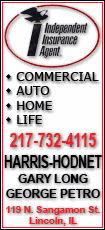 Today's Highlight in History:
On Feb. 27, 1960, the U.S. Olympic hockey team defeated the Soviets, 3-2, at the Winter Games in Squaw Valley, Calif. (The U.S. team went on to win the gold medal.)
On this date:
In 1801, the District of Columbia was placed under the jurisdiction of Congress.
In 1807, poet Henry Wadsworth Longfellow was born in Portland, Maine.
In 1861, in Warsaw, Russian troops fired on a crowd protesting Russian rule over Poland; five marchers were killed.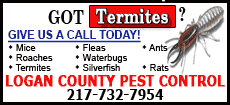 In 1922, the Supreme Court, in Leser v. Garnett, unanimously upheld the 19th Amendment to the Constitution, which guaranteed the right of women to vote.
In 1933, Germany's parliament building, the Reichstag (RYKS'-tahg), was gutted by fire. Chancellor Adolf Hitler, blaming the Communists, used the fire as justification for suspending civil liberties.
In 1939, the Supreme Court, in National Labor Relations Board v. Fansteel Metallurgical Corp., outlawed sit-down strikes.
In 1951, the 22nd Amendment to the Constitution, limiting a president to two terms of office, was ratified.
In 1973, members of the American Indian Movement occupied the hamlet of Wounded Knee in South Dakota, the site of the 1890 massacre of Sioux men, women and children. (The occupation lasted until May.)
In 1979, Jane M. Byrne confounded Chicago's Democratic political machine as she upset Mayor Michael A. Bilandic to win their party's mayoral primary. (Byrne went on to win the election.)
In 1991, President George H.W. Bush declared that "Kuwait is liberated, Iraq's army is defeated," and announced that the allies would suspend combat operations at midnight, Eastern time.
Ten years ago: Texas Governor George W. Bush's campaign released a letter to New York Cardinal John O'Connor in which the Republican presidential candidate said he deeply regretted "causing needless offense" by making a campaign appearance at Bob Jones University, a South Carolina school whose leaders had espoused anti-Catholic views.