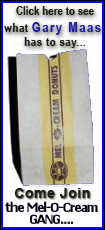 A storm hovering over New York was forecast to produce widespread snow throughout New England. Winter weather advisories were posted for the Ohio Valley and parts of New England. The snow was expected to diminish but persist as the day progresses.
Meanwhile, a low pressure system was forecast to continue moving through the Gulf of Mexico, providing scattered showers and thunderstorms along the Gulf Coast and Florida.
And in the West, a storm packing rain and high elevation snow was expected to progress inland through California and the Great Basin. Southern California was predicted to receive the brunt of the storm, with flooding a concern. Winter storm warnings remained in effect for the Sierras, while wind advisories were posted for Southern California.
The Northeast was forecast to rise into the 30s, while the Southeast was to see temperatures in the 50s and 60s. The northern Plains were expected to rise into the 20s and 30s, while the Northwest was to see temperatures in the 40s and 50s.
Temperatures in the lower 48 states Friday ranged from a low of minus 17 degrees at Ely, Minn., to a high of 81 degrees at Oxnard, Calif.