YMCA notes

Send a link to a friend

[January 09, 2010] The Lincoln Area YMCA welcomes Steve Shanle as the new sports and aquatics program director. Steve may look familiar to some, as he completed his internship with the Lincoln YMCA during the summer of 2008. He brings many valuable attributes to the YMCA, and we look forward to continued success with Steve in our Y family.

For information on Lincoln Area YMCA programs and events, visit the downtown office, 604 Broadway St., Suite 1; call 735-3915; or visit www.lincolnymca.org. The YMCA Activity Center is at the former Odd Fellows gymnasium on Wyatt Avenue.
Be sure to check at www.lincolnymca.org for information on the exciting YMCA programs for the winter months. All program information and most registration forms can be found on that site.

Join us in January for Pop-up Greeting Cards art class. Participants will explore the world of greeting cards and various techniques to make them come alive as they POP out at you when opened. The techniques will then be applied to a few final cards. This program will be on Jan. 29 from 4:30 to 6 p.m. for kids in first through sixth grade. Pop in today to register for this popping good class.

We are looking for a few good preschool kids to release some energy! Bring your 3- to 5-year-old children to the YMCA on Tuesdays and Wednesdays from 11 to 11:45 for Preschool P.E. This is a physical education class where children will participate in calisthenics, relays and various "gym games," all while learning character development. This is an ongoing program that meets January through May. Register today to begin after the winter break.

Pickup basketball is the game; Hoop It Up is the name of the game. Hoop It Up meets every Thursday night from 7 to 8:30. This program is for adults, 18 years and older, with a cost of $2 for Y members and $4 for nonmembers. New teams are formed each week. Drop by for a friendly game.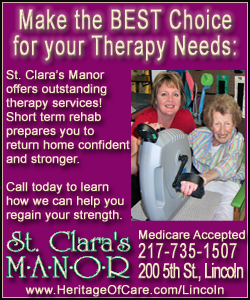 Winter Olympics the YMCA way is planned for Jan. 15 from 7 to 9 p.m. at a Winter Games Party. Participants will experience various winter Olympic games, relays, arts and crafts, pizza and drinks, and so much more. This program is for kids in first through fifth grade. It costs $10 for Y members and $13 for nonmembers. Stop in now to sign up.
[Text from file received from Lincoln Area YMCA]