Plenty of winter activities at Lincoln Park District
From Roy Logan, program coordinator

Send a link to a friend
[February 04, 2010] The Lincoln Park District welcomes the new year and encourages you to let them help you keep your New Year's resolution for good health and fitness. New members or any renewing member joining in the month of January will get some extra time added to their membership. Join for a year and receive an additional month, or join for three months and get an additional week. Remember, life begins with fitness.
Beginning Monday, Jan. 18, from 7 to 9 p.m. the park district tips off a "Post College Aged Men's Pick-up Basketball" program. It will be full court, scoring by twos and 3s to 20 points. If guys are waiting to play, players will play a maximum of two games before sitting out a game. Men wanting to play should bring a light and a dark shirt in order to identify which team they are on. A track and court membership or the daily fee will be your fee to play ball.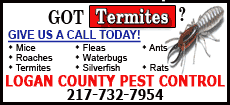 Basic Dog Obedience class will be offered beginning Jan. 24. For four weeks on Sunday afternoons, from 2 to 3, your pet will learn the basic commands. Your dog will learn to be well-behaved and an enjoyable part of your family. Learn the everyday commands such as leading on a leash, heel, sit and stay. Mike Bieser, owner of The Canine Training Institute, will be the instructor. Bieser has trained police dogs for a number of years and will be sharing his expertise with each of us.
Owners-handlers must be a minimum of 8 years of age. Proof of inoculation is required at the time of registration. Owners-handlers must provide a 6-foot nonretractable leash and a chain choke-type collar. Please preregister so that adequate supplies will be on hand.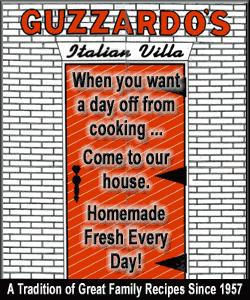 The park district welcomes back Mike Fak for a one-day Creative Writing class on Saturday, Feb. 6. The focus will be on learning the methods for writing short stories and memoirs. Learn tips on writing for pay or for personal enjoyment. This will be a fun course while helping you to become a better writer. Prices are very reasonable. A senior citizen (60-plus) discount will be offered also. Coffee will be offered and a light lunch is included. You may register by phone at 732-8770 or at the park district, 1400 Primm Road. Preregistration is encouraged. There will be a 10-person minimum requirement for the class.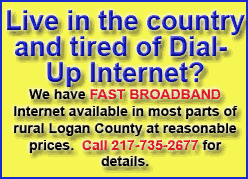 Stephen Klemm of Picture This Photography will be returning to guide you through using your digital camera. The four-week course will begin Tuesday, Feb. 2, at 7 p.m. Bring your cameras with you to class as Klemm will walk you through the ins and outs of taking great pictures. This course will cover printer setup, editing, e-mailing your pictures, slide shows and special effects. His PowerPoint presentation is awesome in showing you the how-to of digital photography. This has been a very popular class in the past and many people have taken this course more than once. Klemm sets some time aside each week for one-on-one time with each student. There will be a minimum number of participants in order to offer the class. Please call 732-8770 to preregister
[Text from file received from Roy Logan, Lincoln Park District]