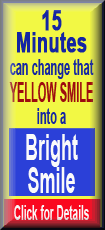 The Associated Professional Photographers of Illinois and the Abraham Lincoln Presidential Library and Museum have announced "A Day in the Life of Abraham Lincoln," a statewide effort to honor Lincoln through images taken in Illinois communities on Feb. 12, his 201st birthday.

"APPI is quite honored to be a part of this continuing celebration for our nation's most beloved president. We are very excited to take on the creative challenge of honoring Mr. Lincoln," said Jill Sanders, immediate past president.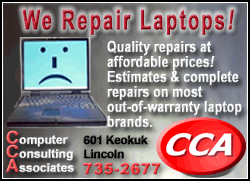 "Abraham Lincoln was the first president to be extensively photographed, and Lincoln wisely realized that this new visual art form was an effective way to communicate," said Illinois State Historian Tom Schwartz of the ALPLM. "It is therefore 'fitting and proper,' as Lincoln said, to honor his memory with this one-day photographic tribute."
On Feb. 12, all participating APPI members will create an image or images involving a Lincoln theme in their communities. These images will be compiled at www.appillinois.com so the public may view these unique tributes to Illinois' favorite son and the nation's 16th president. The Web site will include links to the ALPLM and individual photographers' Web sites.
If sponsors can be secured, these images will also form the basis for a published book, "A Day in the Life of Abraham Lincoln," which would be sold through APPI members, APPI and ALPLM Web sites, and bookstores.
"A Day in the Life of Abraham Lincoln" is a continuation of the yearlong celebration of Lincoln's 200th birthday. The final day of the bicentennial celebration is the same as the "Day in the Life" event -- Lincoln's 201st birthday, Feb. 12, 2010.
Illinois is known as the "Land of Lincoln," and Lincoln spent more time in this state than any other. He arrived in 1830 as a 21-year-old with few prospects and left in 1861 as the 16th president of the United States. During his time in Illinois, Lincoln served in the military during the Black Hawk War; taught himself to be a lawyer and operated a successful legal practice, arguing cases before the Illinois and U.S. Supreme Courts; met his wife and had four children; took part in the famous Lincoln-Douglas debates as a U.S. Senate candidate; and was elected to local offices, the state legislature, Congress and the presidency.
___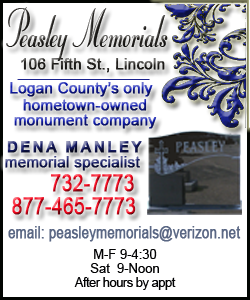 Nearing its 100th anniversary, Associated Professional Photographers of Illinois is one of this state's oldest photography trade organizations. Hundreds of APPI members from across the state are active participants. APPI's main focus is to advance photography in all of its branches, both as an art and as a profession. Members strive to create, foster and maintain cordial relations and cooperation with others in the organization and to freely share thoughts and opinions. APPI hosts print competitions in the spring and the fall where each photographer's abilities can be judged according to national standards, and members may attend seminars featuring America's top photography speakers to keep up to date with the latest trends and technologies. Membership is open to all photographers who wish to adopt and maintain a professional attitude. For more information about APPI, visit www.appillinois.com.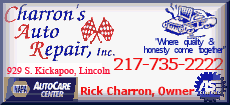 Combining scholarship and showmanship, the Abraham Lincoln Presidential Library and Museum in downtown Springfield communicates the amazing life and times of Abraham Lincoln in unforgettable ways. What really sets the museum apart from every other historical museum is the scope, creativity and visitor engagement of its displays. Using advanced technologies normally reserved for theme parks, yet maintaining rigorous standards of scholarship, the Abraham Lincoln Presidential Museum presents a fully immersive theatrical experience enabling 21st-century visitors to inhabit Lincoln's life and times. They encounter historical settings, interactive exhibits and theatrical special effects that make the history engaging, both intellectually and emotionally. Rather than duplicate sites important to Lincoln's life, the museum offers visitors a taste that encourages them to explore the Lincoln landscape of historic sites across Illinois and throughout the country. The museum is open daily from 9 a.m. to 5 p.m. except Thanksgiving, Christmas and New Year's Day. The presidential library, for researchers, students and anyone who wants to investigate any aspect of Illinois history, is open Monday through Friday from 9 a.m. to 5 p.m. Visit www.presidentlincoln.org for more information.
[Text from Abraham Lincoln Presidential Library and Museum file received from the Illinois Historic Preservation Agency]