YMCA notes

Send a link to a friend

[January 16, 2010] The YMCA offers FREE walking time for active older adults. People age 55 and older can visit the YMCA Activity Center for walking exercise. The Wyatt Avenue building is open Monday-Friday from 6:30 to 9:30 a.m. to people looking for a safe, warm place to walk and keep fit. All walkers must fill out a registration form, available at the Y office, for liability reasons, but this program is FREE to all who participate.

For information on Lincoln Area YMCA programs and events, visit the downtown office, 604 Broadway St., Suite 1; call 735-3915; or visit www.lincolnymca.org. The YMCA Activity Center is at the former Odd Fellows gymnasium on Wyatt Avenue.
Do you smile when opening a pop-up greeting card? So do we. That is why we are offering a Pop-up Greeting Card art class for kids in first through sixth grade. Participants will explore the world of greeting cards and various techniques used to make them come alive. These techniques will be applied to a few final cards. Join us on Jan. 29 from 4:30 to 6 p.m. It's a popping good time!

Do you have a biddy child looking for a biddy ball? The Y has just the program for you. YMCA Biddy Basketball is a coed program designed to introduce kids to the exciting game of basketball. Participants will learn the basic rules and strategies of basketball while having fun. This program is for kids 4 years through first grade. Practices are held during the week, and games are on Saturday mornings. Register before Jan. 28 to avoid any late fees.

The YMCA Preschool Play Days program is looking for children who are just turning 3 or 4 and need some socialization and added learning. Stop by the Y office today to register for either Friends and Fun or Preschool Play Days. Dates and times vary to fit most any schedule. The Y also offers Toddler Time for the younger ones who are 2 years of age.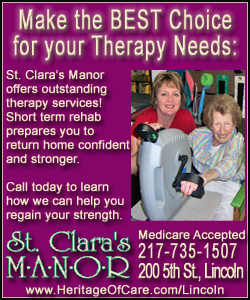 Everyone's favorite gym game, dodgeball, can be found at the YMCA. Participants in third through sixth grade will gather weekly for a friendly game. New teams will be formed each week, with games officiated by YMCA staff. Register before Jan. 28 to avoid late fees.
[Text from file received from Lincoln Area YMCA]