The Dow Jones industrial average slid 216 points, or 2.1 percent, on Friday its fourth big drop in five trading days. Wednesday-Friday, the Dow lost 552 points, or 5.2 percent. All the major indexes fell more than 2 percent Friday.
Investors continued to worry about President Barack Obama's plan to restrict big banks. They decided that good earnings reports weren't good enough. They didn't like mounting opposition to the reappointment of Federal Reserve Chairman Ben Bernanke. And they were still uneasy that a possible economic slowdown in China might spread.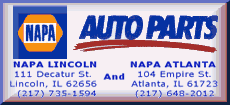 Stocks have had their worst showing since they began their recovery last March. The market also is seeing the the kind of volatility that dominated the market's long slide -- the Dow has had a triple-digit move five straight days for the first time since December 2008.
The Dow lost 4.1 percent this week, its worst week since it hit a 12-year low in early March. It had reached its highest level since Oct. 1, 2008, only this past Tuesday, closing at 10,725.43. On Friday, it closed at 10,172.98.
John Brady, a senior vice president of global interest rates at MF Global, said concerns surrounding Obama's plan and China's efforts to slow its economy have investors reducing risk.
Obama rattled the market Thursday after asking Congress for limits on how large big banks can be and to end some of the risky trading large financial companies have used in recent quarters to boost their profits. It's not clear what will come of the proposed changes but investors are selling anyway.
"It appears to be a move to put some shackles on risk-takers," Mitch Schlesinger, managing partner at FBB Capital Partners in Bethesda, Md., said of the new proposals.
The problem with earnings reports is that they're not meeting investors' high expectations. Tech stocks were among the big losers Friday after Google Inc.'s fourth-quarter revenue didn't meet forecasts, and after a Citigroup analyst lowered his rating on the stocks of seven chip makers.
The market is particularly sensitive to tech companies, since they are seen as indicators that the economy is returning to health -- or possibly backsliding. But any part of any company's earnings report has the potential to upset the market.
"We expect (earnings) to be better," said Brett D'Arcy, chief investment officer at CBIZ Wealth Management Group in San Diego. "People are being more particular."
In some respects, stocks' big plunge isn't a surprise. Many analysts have been predicting a correction, which technically is a drop of 10 percent from a recent market high, since before the start of the year. They have warned that investors were expecting too much from companies this early in an economic recovery. They warned that there was no way that the market could sustain the rally that lifted the Standard & Poor's 500 index 65 percent from its March 9 lows.
The Dow fell 216.90, or 2.1 percent, to 10,172.98. The Dow's three-day loss was its worst since March.
The Standard & Poor's 500 index fell 24.72, or 2.2 percent, to 1,091.76. The index is down 5.1 percent in three days, its worst drop since March 2009.
Friday's drops were the worst for the Dow and the S&P 500 index since Oct. 30.
The Nasdaq composite index fell 60.41, or 2.7 percent, to 2,205.29, reflecting a pullback in technology stocks in response to Google's earnings, and also an analysts' downgrade of chip makers.
For the week, the Dow lost 4.1 percent, the S&P 500 index slid 3.9 percent, and the Nasdaq lost 3.6 percent.
There is more uncertainty for the markets next week, and not just because more earnings reports will arrive. The Fed holds its first meeting on interest rates of 2010. No one expects the central bank to boost rates but investors will be looking for the Fed's take on the economy.