Simmons had lung cancer.
Already a stunning beauty at 14, Simmons made her movie debut in the 1944 British production "Give Us the Moon."
Several minor films followed before British director David Lean gave the London-born actress her breakthrough role of Estella, companion to the reclusive Miss Havisham in 1946's "Great Expectations." That was followed by the exotic "Black Narcissus," and then Olivier's Oscar-winning "Hamlet" in 1948, for which Simmons was nominated as best supporting actress.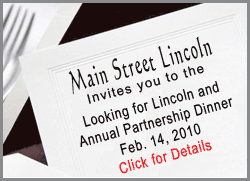 She would be nominated for another Oscar, for best actress for 1969's "The Happy Ending," before moving largely to television roles in the 1970s, '80s and '90s.
Her other notable films included "Elmer Gantry" (with Burt Lancaster), "Until They Sail" (with Newman), "The Big Country" (Peck), "Spartacus," (Douglas), "This Earth Is Mine" (Rock Hudson), "All the Way Home" (Robert Preston), "Mister Buddwing" (James Garner) and "Rough Night in Jericho" (Dean Martin).
Simmons had left Britain for Hollywood in 1950, accompanied by her future husband Stewart Granger. There, they were befriended by reclusive tycoon Howard Hughes, who flew them to Tucson, Ariz., for a surprise wedding.
"When I returned from the honeymoon," Simmons told a reporter in 1964, "I learned that Hughes owned me -- he had bought me from (British producer) J. Arthur Rank like a piece of meat."
What followed was a string of films that she would later dismiss as terrible, although she took some solace in the fact Hughes, legendary in those days as a womanizer, never bothered her.
"I was married to Jimmy (Granger's real name was James Stewart), so Hughes remained at a distance," she recalled. "But those movies! So terrible they aren't even on videocassettes."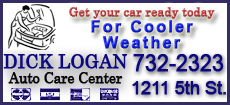 Among the titles: "Angel Face," "Affair with a Stranger" and "She Couldn't Say No."
Simmons finally ended up suing Hughes for the right to make more prestigious films at other studios, and the result was "Young Bess" (as young Queen Elizabeth I), "The Robe" (the first movie filmed in CinemaScope), "The Actress," "The Egyptian" and "Desiree."