Thursday's decision to strike down restrictions on corporate campaign spending more than 60 years old was the third time in nine days that the court divided 5-4, with liberals on one side and conservatives on the other. The other cases involved an appeal from a death row inmate in Georgia and the prospect of broadcasting a gay marriage trial in California.
As in dozens of earlier cases, Kennedy was in the majority each time. He was the author of the campaign finance decision.
The rulings demonstrate the extent to which ideology -- not fidelity to precedent or a particular interpretation of the Constitution -- is the driving force on the court.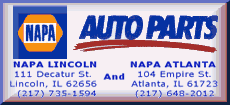 The addition of Justice Sonia Sotomayor, replacing Justice David Souter, seems to have changed nothing in this regard. Indeed, it would have been shocking if President Barack Obama's first high court nominee immediately began to line up with the court's conservatives.
The Bush administration officials who helped in the confirmation of Chief Justice John Roberts and Justice Samuel Alito would have been equally dismayed if President George W. Bush's two selections had not become reliable voting allies of conservative justices Antonin Scalia and Clarence Thomas.
The campaign finance case was different only in that Kennedy's vote was not seen as being up for grabs. His views had been known for some time, expressed in two dissents from earlier opinions that were overruled Thursday.
Roberts and particularly Alito provided the crucial votes. Alito took the place of Justice Sandra Day O'Connor, who had voted to uphold the rules that the court jettisoned Thursday.
Because Kennedy was a near-certain vote to overturn one opinion in its entirety and a portion of the other, critics of the ruling focused on Roberts as the leader of the court and an advocate for a restrained approach to changing the law.
As soon as the opinion was released Thursday -- indeed, even within Justice John Paul Stevens' lengthy dissent itself -- predictable cries of "judicial activism" arose from its critics.
The court could have taken smaller steps rather than reverse Congress' 100-year trend to separate corporate money and politics, Stevens said.
"There were principled, narrower paths that a court that was serious about judicial restraint could have taken," Stevens said in an opinion that Justices Stephen Breyer, Ruth Bader Ginsburg and Sotomayor joined.
But how can it be activist, the majority asked, to stand up for First Amendment rights?