Obama's efforts on the economy come after a Massachusetts Senate election this past week that suggested voter unrest when Republican Scott Brown claimed a Senate seat in Democratic hands for more than a half-century. Brown gives the GOP a 41st vote in the Senate, taking away the Democrats' supermajority and threatening Obama's agenda.
And the administration has been working to shore up eroding support for Federal Reserve Chairman Ben Bernanke, who is seeking another four-year term.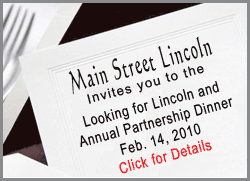 In the face of daunting political conditions, Obama was sounding feisty as he told a town hall crowd he was more determined than ever to help the economy and pursue his agenda.
"I'm not going to win every round," Obama said Friday in Ohio. But he pledged, "I can promise you there will be more fights in the days ahead."
He tried out a revamped message focused mainly on the economy that is part of a stepped up effort to convince Americans that he's doing all he can to create jobs.
"This isn't about me. This is about you," he said.
Obama told his audience at the Lorain County Community College "the worst of this economic storm has passed. But families like yours and communities like Elyria are still reeling from the devastation left in its wake. Folks have seen jobs you thought would last forever disappear."
He said a new stimulus spending bill emerging in Congress -- the White House is calling it a jobs bill -- must include tax breaks for small business hiring and for people trying to make their homes more energy efficient -- two proposals he wasn't able to get into a bill the House passed last month.
Obama defended as necessary his administration's widely unpopular moves to bail out financial and auto companies. He also stepped up his recent attack on bankers and bonuses, defending his proposal to tax big banks to recover bailout costs and to limit their size and activities.
Obama just completed his first year in office and will address the nation Wednesday in his State of the Union address. But that address comes after one of the worst weeks in recent times for the White House.
Brown's seizing of the Massachusetts Senate seat held for decades by the late Sen. Edward M. Kennedy cost Democrats their filibuster-proof supermajority of 60 votes. That means Republicans will be able to stop or seriously slow down legislation at will. The GOP victory was also a poor omen for November's midterm elections.