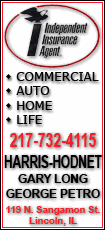 The RSVP list shows 22 members of the 40-member Senate and 43 members of the 80-member Assembly intended to gather with the governor for the closed-door steak-or-salmon lunch Jan. 6.
Schwarzenegger's office provided the names to The Associated Press in response to a request filed under the California Public Records Act.
No one has confirmed how many lawmakers actually attended the gathering. But establishing that quorums of both legislative houses intended to participate is key to determining whether the meeting might have run afoul of state open-meetings laws.
At issue is whether the public should have been allowed to attend. California law requires that meetings of the Assembly and Senate be open if a quorum will be present and legislative or official matters will be discussed.
An AP reporter showed up at the lunch, held at the private Sutter Club near the state Capitol, but was turned away by Schwarzenegger's security detail when she asked to be let inside.
Several legal experts who specialize in First Amendment issues were skeptical that such a gathering, held immediately after the governor's speech, was purely social.
In his invitation to lawmakers, Schwarzenegger himself suggested that state business was among the reasons for the gathering.
"I plan to lay out some bold ideas for helping our great state through this troubled time and building an even brighter future, and I don't doubt that we will have plenty to talk about," his invitation reads in part.
Terry Francke, legislative counsel for the nonprofit First Amendment group Californians Aware, said legislative leaders should have ensured a majority of their members did not attend the event if the governor wanted to keep it private.
"Once the leaders came to realize that the invitations went out to everyone -- to all members in both houses -- one of the first considerations should have been whether this would trigger the legal requirements for an open gathering," Francke said. "Determining housekeeping issues such as where people are going to be at any given time is a leadership function."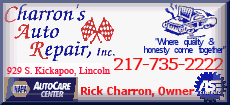 All four legislative leaders -- the top Democrats and Republicans of the Assembly and Senate -- attended the lunch. Their representatives have defended lawmakers' participation by saying the lunch was a social affair organized by the governor.
The Legislature is governed by a separate set of open-records and open-meetings laws than other state agencies, statutes that give the Legislature greater leeway to operate in secret.
Nevertheless, the provisions governing meetings allow closed-door sessions in only a handful of cases. Those include deliberations about lawsuits, employment and the security of the Legislature. Members of one party may also meet to caucus in private.
But there is no specific exemption in state law for social gatherings of the Legislature, as there is for meetings of state agencies and local government bodies.