Corrections Department records released after inquiries from The Associated Press indicate the agency misidentified more than 200 inmates let go under the program called "MGT Push."
The agency released a corrected index Thursday night of 1,745 offenders. That's an increase of 27 convicts from the 1,718 Quinn said were sent home when he halted the practice and announced prison reforms, responding to reports about what had been a secret program.
An AP review of the two lists further shows the names of 250 new offenders were added and 223 who hadn't benefited from MGT Push were removed -- for a net increase of 27. The Corrections Department confirmed those totals Friday.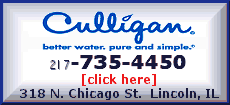 Omitting 250 inmates who should have been included means nearly 15 percent of the first list Quinn released was incorrect.
Corrections officials have not detailed the reasons why inmates were added or deleted. They updated the list after the AP questioned why 101 inmates serving short terms last fall were not included on the first log.
MGT Push, which got its name from accelerating inmate awards of good-conduct credit, or "meritorious good time," continues to cause problems for Quinn, who is up against state Comptroller Dan Hynes in the Feb. 2 Democratic primary for governor.
Hynes has made the botched program the center of his attacks on the incumbent. Quinn has been seemingly inconsistent in his explanations of the program and what he knew about it.
The gaff that included inmates incorrectly and missed hundreds of others was caused by a search of an archaic computer system that was inadequate, said Corrections spokeswoman Januari Smith.
The administration also acknowledged MGT Push started earlier than Quinn had previously stated. The AP reviewed a dozen MGT Push inmates released Sept. 11, five days earlier than the announced date of Sept. 16.
MGT Push involved awarding up to six months of good-conduct credit to prisoners as soon as they entered the gates and before they had time to show they deserved any good-behavior time off.