President Barack Obama's chief of staff, Rahm Emanuel, and Treasury Secretary Timothy Geithner were on the phone throughout the day to key senators to shore up votes, said two senior administration officials, speaking on condition of anonymity to more freely discuss behind-the-scenes activity.
On Friday, three Democrats -- Sens. Russ Feingold of Wisconsin, Barbara Boxer of California and Jeff Merkley of Oregon -- announced they would vote against Bernanke's confirmation. A fourth Democrat -- Sen. Byron Dorgan of North Dakota, announced his opposition Thursday.
And at least three senators who voted for Bernanke in the Senate Banking Committee last month were weighing their support.
Despite the Democratic defections, the administration's concerns about the status of the nomination were lessened somewhat by the knowledge that several Republicans were committed for Bernanke, one official said.
Sen. Judd Gregg, R-N.H., joined the White House Friday in expressing confidence that Bernanke would be confirmed.
"I'm fairly confident we will get a strong vote from Republicans -- it may not be a majority vote but it will be a strong vote," said Gregg, a member of the Senate Banking Committee and former Budget Committee chairman.
No one was declaring Bernanke's confirmation doomed, but the emergence of opposition and the shift by some to undecided reflected public anger over Wall Street bailouts that Bernanke helped engineer. It also signaled discomfort with Obama's economic policies, particularly in the wake of Tuesday's surprise Republican Senate victory in Massachusetts.
In a boost for Bernanke, Senate Majority Leader Harry Reid of Nevada came out late Friday and endorsed him. Reid's previous silence about his position on the Fed chief stoked concerns about the nomination. "An expert on the Great Depression, Chairman Bernanke helped steer us away from a second one," Reid said. Still, he said Bernanke must "redouble" his efforts to help struggling Americans.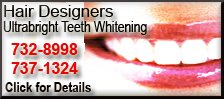 Merkley, who opposed Bernanke in committee, said Friday he was opposing Bernanke's nomination. He blamed Bernanke not only for missing signs of the smoldering crisis. "Ben Bernanke helped set the fire," Merkley said.
Added Boxer: "It is time for a change -- it is time for Main Street to have a champion at the Fed," Boxer said.
White House deputy press secretary Bill Burton, talking to reporters as Obama headed to Ohio Friday, said the president has "a great deal of confidence" in the actions Bernanke already has taken and believes he's "the best person for the job."
Burton said the White House still believes that Bernanke, 56, will get enough votes in the Senate to run the nation's central bank for another four years.
Bernanke faces a 60-vote Senate hurdle because Sen. Bernie Sanders, an independent liberal from Vermont, has placed a "hold" on the nomination. That means it will require a super-majority to bring the nomination to a vote. The actual vote on confirmation would still be a simple majority.
The political waters have been getting rougher for Bernanke, and the Senate confirmation vote may be much tighter than many had anticipated just a month ago. Counting votes against him in committee, Bernanke has at least 10 senators publicly against him.