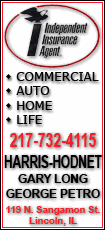 The statement from the Office for the Coordination of Humanitarian Affairs comes the day after an Israeli team reported pulling a man out of the debris of a two-story home and relatives said an elderly woman had been rescued.
Spokeswoman Elisabeth Byrs said she was unable to comment on the rescue reports. But she said the government's Friday afternoon decision didn't mean rescue teams still searching for survivors would be stopped from carrying out whatever work they felt necessary.
"It doesn't mean the government will order them to stop. In case there is the slightest sign of life, they will act," she told The Associated Press.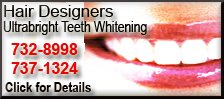 She added, however, that "except for miracles, hope is unfortunately fading."
Some 132 people were pulled alive from beneath collapsed buildings by international search and rescue teams since the Jan. 12 disaster, she said. Humanitarian relief efforts are still being scaled up in the capital Port-au-Prince, Jacmel, Leogane and other areas affected by the quake, Byrs said.
An Israeli military spokeswoman said Saturday no decision had yet been taken to halt their search and rescue operations.
The Israeli delegation was initially intended to be in Haiti for two weeks. However the spokeswoman, who could not be named citing military regulations, said it was continuously assessing the situation to see whether they should continue or not.
The 7.0-magnitude quake killed an estimated 200,000 people, according to Haitian government figures cited by the European Commission. Countless dead remained buried in thousands of collapsed and toppled buildings in Port-au-Prince, while as many as 200,000 have fled the city of 2 million, the U.S. Agency for International Development reported.
About 609,000 people are homeless in the Port-au-Prince metropolitan area, and the United Nations estimates that up to 1 million people could leave Haiti's destroyed cities for rural areas already struggling with extreme poverty.
On Saturday, some are expected to gather for the funeral of the archbishop of Port-au-Prince, Msgr. Joseph Serge Miot, near the ruins of his cathedral.
Far away, celebrities and artists made impassioned pleas Friday for charitable donations during an internationally broadcast telethon.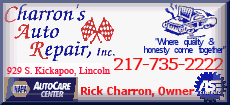 "The Haitian people need our help," said George Clooney, who helped organize the two-hour telecast. "They need to know that they are not alone. They need to know that we still care."
Scores of aid organizations, big and small, have stepped up deliveries of food, water, medical supplies and other aid to the homeless and other needy in seaside city. But obstacles remained at every turn to getting help into people's hands.
"I want to leave but I don't have any money. I don't know where to go," said Demonere Mirlande, a 33-year-old mother who lost her home but survived along with her three young children.
On Friday, the Israeli team that rescued 21-year-old Emmannuel Buso said relatives approached asking for help. They pulled away the debris of a two-story home and called out. To everyone's surprise, Buso responded.
The slender student and tailor with deep-set eyes emerged so ghostly white that his mother told rescuers she thought he was a corpse. In an interview with The Associated Press, he described coming out of the shower when the quake hit.