The biggest weather system to hit Arizona in nearly two decades flooded small towns, caused a train derailment and closed major interstates. Snow collapsed roofs in the northern part of the state. Meanwhile, searchers looked for a 6-year-old boy swept away late Thursday in a flood.
Three others died in vehicle accidents this week -- two on Interstate 40 east of Flagstaff and one in Phoenix -- as a series of storms moved through the state. At least two people were killed by trees toppled by high winds in California in recent days.
The storm moved Friday into New Mexico, where high winds toppled a broadcasting tower in Alamogordo and Southwest Airlines cited concerns about winds and snow in suspending 14 flights in Albuquerque over a five-hour span Friday.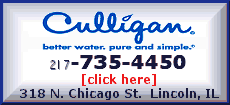 The National Weather Service issued a winter storm warning Friday for areas around Alamogordo, predicting up to six inches of additional snowfall.
Hundreds of California evacuees, meanwhile, were allowed to return home Friday as a week of lightning, vicious downpours and tornadoes dissipated into occasional thunderstorms. Still, tens of thousands of people remained without power throughout the state.
Flood control channels remained swollen and swift despite the drop in rainfall.
In one dramatic rescue, a firefighter splashed into a raging Los Angeles River to rescue a German shepherd mix and managed to hang on safely, even after the dog furiously bit his arm and hand.
Joe St. Georges, a 25-year Los Angeles Fire Department veteran, said he received a "real bite in the thumb" but was otherwise fine.
To the north in Ventura County, the body of a 40-year-old man was found Friday in an overflowing creek. Matthew Chidgey, 40, told his roommate he wanted to venture into the closed park to see what the waterfalls looked like during the storm.
At least two other people in California were killed by trees toppled by high winds.
In Arizona, searchers spent Friday looking for a 6-year-old boy who was swept away in rising waters about 70 miles north of Phoenix as his family tried to take him to a hospital for treatment.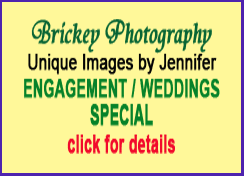 The boy's father and sister were also swept by the current, but managed to get to safety.
Dwight D'Evelyn, a Yavapai County sheriff's spokesman, said the boy was presumed dead.
The storms also drenched Las Vegas, where 1.69 inches of rain hit this week, more than the 1.59 inches of rain that fell all of last year.
In western Arizona, a 2-foot surge of runoff flooded streets and an unknown number of homes early Friday in Wenden, a community of 500 people.
Travel in northern Arizona was severely restricted with the closures of the main routes between Phoenix and Flagstaff.
Across metropolitan Phoenix, downed trees blocked driveways, and palm fronds and other debris from the storm littered the streets. A teenager died after the vehicle he was in lost control while traveling through water Thursday afternoon on a Phoenix street.