A statement says the Americans were killed Saturday but gives no further details.
The deaths bring the total number of Americans killed so far this year to at least 22. That's according to an Associated Press tally.
The south is the Taliban heartland and is expected to be a major focus of fighting as the U.S. and NATO allies send 37,000 additional troops to rout the insurgency.
THIS IS A BREAKING NEWS UPDATE. Check back soon for further information. AP's earlier story is below.
KABUL (AP) -- Militants kidnapped a district police chief and two other officers on a nighttime foot patrol Saturday near the eastern border with Pakistan, a senior official said, the latest in a series of attacks against Afghan officials linked to the fight against the Taliban.
A search was under way for Jamtullah Khan and two of his men after they were seized in the Shigal district of Kunar province just after 1 a.m., according to the provincial police chief.
Gen. Khalilullah Zaiyie said reinforcements had been sent to help with the manhunt.
Nobody has claimed responsibility for the kidnapping, but Zaiyie blamed Taliban militants who are active in the area for the attack.
It occurred a day after the governor of Wardak province escaped an assassination attempt when his convoy struck a roadside bomb, killing four Afghan soldiers and wounding another. Gov. Halim Fidai, who was unharmed, was on his way to inspect a school after meeting with elders in the Jagatu district.
Two armed men, including a local Taliban commander, were arrested as they tried to flee the scene, according to the governor's spokesman Shahidullah Shahid, who also was in the convoy.
Afghan officials are frequently targeted by militants seeking to dent public confidence in the U.S.-backed government.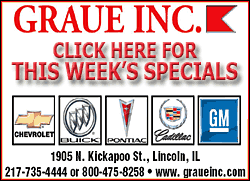 Militants hiding among demonstrators fired on police Saturday, sparking a gunbattle in the middle of a protest over the deaths of four men in a NATO-Afghan raid, officials said. At least two people were wounded.
NATO and Afghan police have said the four killed late Wednesday were insurgents, but villagers in the Qara Bagh district in Ghazni province insist they were civilians.
Protesters have taken to the streets for three straight days and have blocked traffic on a highway that links the major cities of Kabul and Kandahar, forcing trucks and vehicles to wait for hours.
The protest Saturday turned violent when armed militants hiding in the crowd began shooting at police, according to the district's chief administrator, Yasouf Saraji Andar. "Policemen also opened fire to defend themselves and two people were wounded," he said.