Elsewhere in the northwest, a suicide bomber killed a police officer and wounded two civilians, part of a relentless wave of violence by al-Qaida and Taliban insurgents also blamed for attacks on U.S. and NATO troops across the frontier in Afghanistan.
Government officials Mohammad Yasin and Mohammad Naseem said two troops were wounded in the clashes at checkpoints in the Orakzai and Kurram tribal regions. They said a search and clearance operation launched afterward also seized 25 suspected insurgents.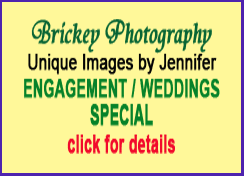 The force commander in Kurram, Col. Tausif Akhtar, said troops had cleared six villages of Taliban fighters.
Many militants fleeing a Pakistani military offensive in the Taliban stronghold of South Waziristan have ended up in the two regions, where they have often targeted government forces.
Washington has welcomed the military campaign but is pushing the Pakistani army to do more to target the Taliban blamed for violence across the border in Afghanistan, especially those based in North Waziristan. The Pakistani army has said it is too taxed to launch another operation right now.
"We have gone in Orakzai and Kurram because they were affecting our operations in South Waziristan," Pakistani army spokesman Maj. Gen. Athar Abbas told DawnNews TV on Friday night. "We are too thin on the ground. We are too over stretched. It is not possible to get into any other area for operations."
The army deployed some 30,000 troops against the Pakistani Taliban in South Waziristan in mid-October and has retaken many towns in the region. But many fear the militants have just set up in other parts of the vast, lawless border regions and will continue to threaten the Pakistani government and U.S. troops in Afghanistan.
Illustrating that threat, a suicide bomber rammed a vehicle laden with explosives into a police station near South Waziristan on Saturday. One officer died in the assault and a woman and child were wounded, an officer said. The blast took place in Tank, one of the main towns leading to South Waziristan from Punjab province.