Victorino hit .292 with 39 doubles, 13 triples, 10 home runs, 62 RBIs and 25 stolen bases for the NL champions last season. He won his second consecutive Gold Glove.
He gets $5 million this year, $7.5 million in 2011 and $9.5 million in 2012 under Friday's agreement.
Catcher Carlos Ruiz is the only remaining Phillies player in arbitration.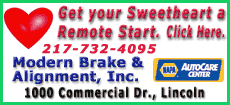 Blanton, a 29-year-old right-hander, was 12-8 with a 4.05 ERA last year.
"They came to me with the prospect of going long term, and I couldn't have been more thrilled," Blanton said at a news conference Thursday. "I couldn't be happier to have this opportunity to stay in the Phillies' organization. I've enjoyed my time here and I feel like the organization just keeps getting better and better every year."
After making $5,475,000 last year, Blanton asked for $10.25 million in arbitration and was offered $7.5 million. He already had agreed to a new deal before those numbers were submitted. Victorino had sought $5.8 million in arbitration. The Phillies offered $4.75 million.
"Joe has been absolutely outstanding since he's been with us," general manager Ruben Amaro Jr. said. "He's probably been one of the most consistent pitchers in baseball. His consistency and what he brings to the table for us as a person, we're very pleased to basically buy out two years of free agency and have Joe for the foreseeable future."
Blanton has pitched more than 1,000 innings over the last five years. He joined the Phillies in a midseason trade in 2008 and helped them win the second World Series title in franchise history.
Blanton didn't get a decision in two postseason starts and two relief appearances last fall when the Phillies lost to the New York Yankees in the World Series. He didn't balk at going to the bullpen, despite being one of Philadelphia's most reliable starters during the regular season.
"Winning is what I'm about. That's the big thing," Blanton said.