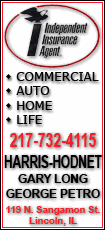 The win puts the Lincoln record at 18-2 and, thanks to some help from Southeast, moves them back on top of the Central State Eight with a mark of 8-1.

The Bucknell-bound Brackney seems to prove a little more each game why he is a Division I player. For most of the contest with the Titans, whenever a big shot was needed, it came from Brackney. The senior led in scoring with 23 points, including hitting all six free throws he took in a fourth quarter that got a little closer than Railer fans would have liked.
Brackney scored Lincoln's first two points of the night, while Glenwood's Nick Fuchs hit the first of his four 3s to give the Titans their only lead of the night at 3-2. Junior Brant Coyne hit a couple of free throws to give the lead back to Lincoln. It was the only scoring Coyne would get in the first half, as he got into early foul trouble, but he would definitely be heard from in the second half.

With Lincoln leading 9-8 to start the second quarter, a basket from Jordan Nelson started a 9-0 run for the Railers to push their lead to double digits. After Nelson's basket, Brackney scored the next seven to finish the first half with 12.
Nelson ended the Lincoln first half scoring with a 3, but it was his playmaking ability that won the praise of the coaching staff. "Jordan was a point guard tonight," coach Neil Alexander said. "He set up his teammates, didn't look to shoot much and got us in our offense." Nelson ended the night with nine points.

Lincoln's halftime lead of 21-12 was thanks to one of the better defensive halves played by the Railers. Coming into the night, Lincoln had held their opponents to single-digit scoring in 11 of the previous 20 quarters. The first two were no different, shackling the Titans to eight and four points respectively.

After Glenwood hit the first bucket of the second half, another six in a row from the Railers gave Lincoln their biggest lead of the night at 27-14.
Glenwood did not just go away, as coach Todd Blakeman's squad ran off 10 in a row to bring the game to a one-possession affair at 27-24. Glenwood certainly shot the ball better, but the Lincoln offense lost focus and made too many unforced errors, which allowed the hosts to cut into the lead.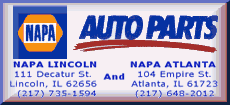 Remember Mr. Coyne? Maybe the rest he got in the first half due to foul trouble was just what he needed. With Nelson being taken away by the Titan defense and the shots from Nathaniel Smith and Austin Kirby rattling in and out or not finding the mark, it was the 6-5 junior who stepped up big.
Coyne stretched the lead back to six with a big 3 from near the right wing. Most of Coyne's 3s are run on sets to get him the shot in the corner, but this one looked good from the moment it left his hand. "I thought Brant Coyne played very well tonight," Alexander praised. "Especially in the limited time he was out there because of foul trouble, I thought he came up big."
When Coyne was on the bench in the first half, give credit to Reuben Bowlby who stepped in and, especially on the defensive end, helped the Railers not miss a beat.

The Railers ran a little clock at the end of the third quarter and got a basket from Brackney that gave Lincoln a 32-26 lead at the end of three. With the game 36-29 Lincoln, Coyne scored from in the lane, hit a 15-foot turnaround jumper and connected on two more from the free-throw line to score six in a row and help the Railers out to a 42-31 lead.
Coyne finished with 11 points, including 4 of 4 from the line. He has now hit 16 free throws in a row. It was good to see Coyne return to scoring after being held to just two points over the first two games of the Classic.

Glenwood had one more run left in them, thanks to Fuchs. The lefty hit two 3s, and another Titan basket pulled them to 42-39. After a Lincoln miss, Glenwood's Raz Harris committed possibly the biggest turnover of the night. Harris caught a long downcourt pass but, in his haste to get to the basket via a wide-open baseline, was called for traveling and the ball went back to the Railers.
That's when Brackney came up big at the line as he hit four free throws around a Smith charity toss to get the lead back to eight. One final Glenwood basket only affected the final score as the Railers won by six.

Neither team shot very well, with Lincoln hitting on 14 of 32 shots (44 percent) while the Railer defense held Glenwood to under 40 percent (16 of 41). From long range, Lincoln did not have one of their better nights, going only 5 of 16, while the Titans hit on 7 of their 18 attempts.

Brackney impresses more and more. In fact, it will be quite a surprise if he is not named the Classic MVP after Saturday's contest. In the first three games, he is averaging over 20 points a game. Shooting, rebounding, ballhandling, you name it, he can do it, and Bucknell is getting one heck of a player.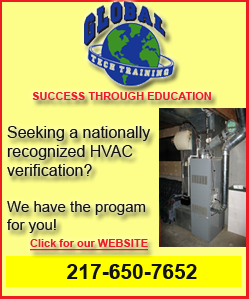 However, on Friday night, his best attribute was leading. When a big shot was needed, he took it. When the pace of the game was tightening the pressure, he was at center court with calming hands in the air, settling his teammates down.
Even when a Glenwood player had a comment or two for Brackney or a teammate in the lane, he was the one returning the verbal fire, saying that he was in charge on this night. Lincoln knew it and so did Glenwood and there was nothing they could do about it.

Again, for the scoring, Brackney led with 23 points, followed by Coyne's 11. Nelson added nine, while Smith chipped in with four.
Other conference scores from Friday night saw Jacksonville handle Taylorville 52-37, Lanphier came from behind to beat SHG 59-49, and Southeast helped out the Railers in the conference by bringing down Springfield 39-31. Through Friday night's games, the Central State Eight standings are Lincoln 8-1, Springfield 7-1, Southeast 6-2, Lanphier 5-3, Jacksonville 4-4, Glenwood 2-6, SHG 1-7, Taylorville 0-9.

The next Lincoln contest is this afternoon as they wrap up the Meijer Winter Classic by taking on Highland. Tipoff is scheduled for 2:30 p.m. As always, you can catch up on the latest goings on with the Railers right here at http://www.lincolndailynews.com/.
___

LINCOLN (47)

Brackney 7 7-8 23, Coyne 3 4-4 11, Nelson 3 2-3 9, Smith 1 1-2 4, Kirby 0 0-0 0, Turner 0 0-0 0, Bowlby 0 0-0 0. Team 14 14-17 47. 3-point field goals 5 (Brackney 2, Nelson, Smith, Coyne).

Glenwood (41)

Thurston 13, Fuchs 12, Wennenberg 8, Greene 7, Turner 1. Team 16 2-7 41. 3-point field goals 7 (Fuchs 4, Wennenborg 2, Greene).

Lincoln 9-12-11-15
Glenwood 8-12-14-15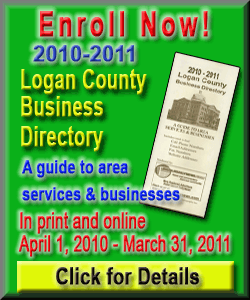 Other notes:
First, a trivia question. In the previous seven years of the Meijer Classic, how many different Railers have been named to the all-tournament team? The answer will be in Monday's recap of the Highland game.

By playing Friday, Ben Brackney tied Jason Jones and Jerry Klockenga for games played with 91.

Brackney has moved into 14th all-time on the scoring list with 1,040 points, passing both Dave Cadwallader and Donny Aeilts.

Coach Alexander was very gracious in his postgame comments regarding the pregame gesture at Glenwood High School. Along with Jacksonville coach J.R. Dugan and Taylorville coach Jim Novar, Glenwood coach Todd Blakeman and the near-capacity crowd showed their respect for Coach Al hitting 600 wins a couple of weeks ago. "It was very nice and unexpected, but like I always say, I've had great kids that have made this possible," Alexander said. "I do want to say that I appreciate what they did tonight."