Disclosure reports filed late Wednesday reveal a slew of campaign donations moving into both governor primaries, with seven Republicans battling for support and two heavyweight Democrats slugging it out. The winners of the Feb. 2 primary will face off in November.

Quinn has raised more than $3.4 million since June for his election bid after having ramped up his profile and fundraising operation since taking over the state's top post from ousted Gov. Rod Blagojevich.

To compare, in Quinn's last six months as lieutenant governor, he raised $141,000. He brought in $860,000 in his first six months as governor.

Dan Hynes, the three-term state comptroller with deep political roots who is challenging Quinn, raised about $2.5 million since July 1 and already had $3.5 million in the bank. He started off the final stretch of the campaign on Jan. 1 with more than $3 million in the bank.

Both candidates have been sparring in pricey TV ads for weeks. Hynes is targeting Quinn's early release of prisoners, while the governor is accusing his challenger of slinging mud and distorting his record.

The disclosure reports show a battle among powerful unions in the race, with teachers, laborers and other trade organizations such as the electricians chipping in tens of thousands of dollars to Hynes.

Quinn, a Chicago resident with more than 30 years in politics, is receiving considerable support from the Service Employees International Union, which represents a range of workers from hotels to hospitals. The union has provided about $200,000 in work for the governor.

In all, people and organizations contributed about half a million dollars worth of work and services to Quinn's campaign above the $3.4 million. And his mother tapped into her life savings, according to a campaign spokeswoman, to loan his campaign $100,000 in the final stretch of dueling with Hynes.

Quinn also took a $100,000 loan from the wife of prolific Democratic fundraiser and attorney Myron Cherry, whose name came up in the corruption trial of Blagojevich influence peddler Tony Rezko. Cherry was reportedly set to receive a no-work fee in one of Rezko's pension schemes, according to court records and media reports. But Cherry has said he knew nothing about the deal and told the press he was cooperating with investigators.

Quinn spokeswoman Elizabeth Austin said Patricia Cherry, Myron's wife, and Quinn have been friends for more than 20 years.

On the Republican side, seven candidates have been fighting for support from like-minded campaign donors and backers. Reports for three candidates were not available as of deadline for this article.

McKenna, who often touted his fundraising prowess for the Illinois Republican Party when he led it for the last four years, has raised more than $2 million from individuals, companies and organizations. He also has chipped in more than $1.6 million of his own additional cash.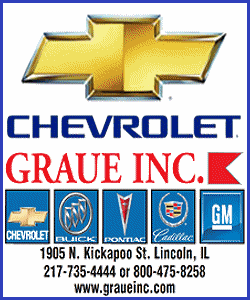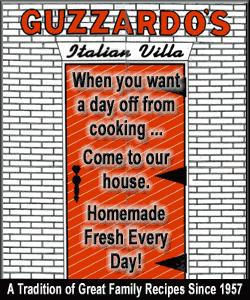 The candidate voters may know best, however, came up far short of McKenna's fundraising. Former Illinois Attorney General Jim Ryan, who also was previously DuPage County state's attorney, raised just over half a million dollars in his campaign. About $30,000 in goods and services was donated to Ryan's campaign above that.
State Sen. Kirk Dillard, who has won the backing of former Gov. Jim Edgar as well as notable conservative groups, has raised about $800,000 in his bid. The veteran Hinsdale lawmaker also took out more than $600,000 in loans, including $250,000 from Jack Roeser, head of taxpayer and social conservative groups, and more than $150,000 from former governor candidate and businessman Ron Gidwitz.
Downstate candidate state Sen. Bill Brady of Bloomington has raised just over half a million dollars since June. He ran unsuccessfully in the 2006 Republican primary for governor.
Another Republican also is spending his own wealth in the race. Hinsdale businessman Adam Andrzejewski, who made his name with a startup phone book company in Illinois, has put in more than $700,000 from his own bank account. He has raised about an additional $100,000 as well.
Bob Schillerstrom, DuPage County Board chairman, raised just over $700,000, including a $100,000 personal loan to his campaign. He started out the month with about $120,000 and has raised $38,000 in the last few weeks. The three-term county chairman is touting an endorsement from a group supporting legalized abortion.
Chicago conservative commentator Dan Proft has raised about a quarter of a million dollars in cash and donated goods and services.
[Associated Press; By JOSEPH RYAN]
Ryan is AP politics and projects editor.
Copyright 2010 The Associated Press. All rights reserved. This material may not be published, broadcast, rewritten or redistributed.