The membership has a full day of activities and music planned in an effort to gather enough funds to get the post back on firm financial ground.

The building in mention is the Veterans of Foreign Wars Cronin Brothers Post 1756 building at 915 Fifth St., and the membership is struggling to meet its mortgage requirements.

Faced with dwindling revenues and a $1,600 monthly mortgage as well as other operating costs, the hall is in jeopardy of being foreclosed on without an infusion of cash.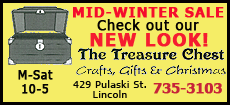 Word of the post's difficulties has filtered throughout the state as well as the country, according to post quartermaster Vince Long. Long stated he has been contacted by other posts with offers of help. In some cases VFW members from other areas have told Long they will come on Jan. 30 to give their support in person.
But the post belongs to Lincoln and the people of Lincoln, and although help from anywhere is appreciated by the membership, the veterans are most appreciative of the local support shown thus far.
A bank account has been set up at State Bank of Lincoln, and anyone wishing to donate money can send money to the VFW Building Fund, care of the bank, at 508 Broadway in Lincoln.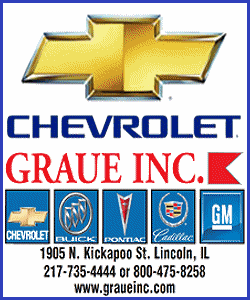 Anyone wishing to donate items for auction, sell tickets or help in some other capacity can contact Trish at the post after 2 p.m. weekdays. The number is 735-1756.
In the event you want to donate or help and cannot get in contact with the post, you can direct your queries to ldneditor@lincolndailynews.com and we will be sure your message reaches the veterans.
For a complete itinerary of the day's events, click here.
For the latest update on contributions and donors, click here.
LDN will continue to update this information as received, up through the day of the event.
[LDN]
Previous related article