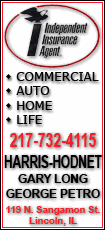 The filing by Affiliated Media Inc., the holding company of MediaNews Group, was expected. The privately held company had said Jan. 15 that it would seek to reorganize its finances in bankruptcy court.
MediaNews, based in Denver, says its newspapers and 8,700 employees won't be affected during the bankruptcy proceedings.
Affiliated Media worked with its major lenders and shareholders to hammer out a plan aimed at shortening the company's stay in federal bankruptcy court in Delaware. Affiliated hopes to emerge from bankruptcy protection within a month or two.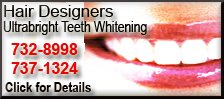 The plan calls for Affiliated Media's debt to fall to $179 million from $930 million, according to a person familiar with some of the additional bankruptcy documents expected to be filed late Friday. This person wasn't authorized to discuss them before they were filed.
In exchange for this $751 million concession, a group of lenders led by Bank of America become the company's majority owners with 88 percent of the stock. The remaining 12 percent goes to MediaNews' management team, which is led by William Dean Singleton, who is also chairman of The Associated Press. The MediaNews executives will receive warrants that eventually could boost their combined stakes to 20 percent.
Heading into the bankruptcy filing, Singleton held a roughly 30 percent stake in Affiliated.
Richard Scudder, who co-founded MediaNews with Singleton in 1985, will relinquish his interests in the company to the lenders.
Singleton will also continue to run MediaNews, signaling the lenders remain confident in him despite the company's recent struggles.
The decision probably stems from Singleton's reputation as a hard-nosed businessman who has never shied away from cutting costs, said Alan Mutter, a former newspaper editor who blogs on the media business.
"Who do we know who can go in and run the hell out of a newspaper and make a buck?" he said. "The only answer is William Dean Singleton."
MediaNews spokesman Seth Faison declined to comment Friday.
Despite MediaNews' troubles, Singleton says all but one of the company's newspapers are profitable. He hasn't identified which one is losing money.
"By aggressively facing the challenges of the newspaper business, we will continue to deliver high-quality journalism and will prepare our newspapers for a promising future," Singleton said in a statement Friday.
Apparently, not even Singleton could figure out a way to deal with all the debt that MediaNews took on to expand into new markets. Like other publishers, Singleton borrowed heavily before the Internet and recent recession began to devour the newspaper's main source of income -- advertising.