Since the fall of 2009 demand has edged higher in the goods-producing, finance and real estate industries, while other sectors such as transportation are seeing less drastic declines in growth. While costs have been increasing, prices also have moved higher, allowing businesses to post improved profits. Job losses, meanwhile, have been moderating with a slightly better outlook for hiring over the next six months.
The latest industry survey from the National Association for Business Economics, set for release Monday, shows that capital spending plans continue to brighten as credit markets loosen slightly. Thirty-five percent of those surveyed said credit conditions are hurting their business, down from 42 percent in the third quarter.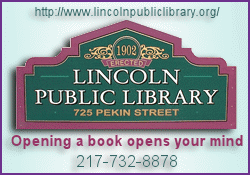 Many indicated "credit still remains tight but less so than in recent months," said William Strauss, a senior economist for the Federal Reserve Bank of Chicago. Respondents say they plan to spend money on computers and communications but hold back on building costs.
Of the 75 NABE members from private sector and industry trade associations interviewed for the survey, all said they are making business decisions with an eye toward positive economic growth in 2010. Sixty-one percent of survey respondents believe real GDP will expand by more than 2 percent in 2010 -- up from 45 percent of respondents in October.
For the second quarter in a row, price increases have been more common than price cuts. Only 8 percent of respondents said their companies cut prices in the last quarter.
Meanwhile, job losses are slowing down. While the unemployment rate remains at 10 percent and many economists expect it to increase in the coming months, the percentage of companies cutting payrolls fell to 28 percent from 31 percent in NABE's October 2009 survey. Also, 29 percent of those surveyed expect their companies to hire over the next six months, up from 24 percent last fall.