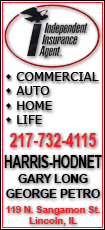 The company announced on Jan. 12 that it would pull out of China unless the government relaxes its rules on censorship. The ultimatum came after Google said e-mail accounts of human rights activists critical of China had been hacked.
Since then, U.S. Secretary of State Hillary Rodham Clinton has criticized the censorship of cyberspace, drawing a strong counterattack from Beijing. The Foreign Ministry on Friday said her remarks damaged bilateral relations, while a Chinese state newspaper said Washington was imposing "information imperialism" on China.
The increasingly heated environment is likely to pose challenges to negotiating an arrangement that would suit both Google's and China's interests.
The company says it remains optimistic it can persuade China's ruling party to loosen restrictions on free expression on the Internet, so it can keep doing business in the country. However, China's government has given little indication it's willing to budge.
"Increasingly, the line emerging from the Chinese government is harder and less open to compromise," said Russell Leigh Moses, an analyst of Chinese politics based in Beijing. "Hillary Clinton's speech was seen by many officials here as the United States' laying down a marker and put matters in a more confrontational mode."
On Monday, China was on the defensive again.
The Ministry of Industry and Information Technology said the country's anti-hacking policy is transparent and consistent.
"Any accusation that the Chinese government participated in cyberattacks, either in an explicit or indirect way, is groundless and aims to discredit China," an unidentified ministry spokesman said, according to a transcript of an interview with the official Xinhua News Agency posted on the ministry's Web site.
The Communist Party's official People's Daily newspaper, meanwhile, accused the U.S. government of strictly controlling the Internet at home while urging other countries to build an "Internet freedom utopia."
"In reality, this 'Internet freedom' that it is marketing everywhere is nothing but a diplomatic strategy, and only an illusion of freedom," the paper said.