"People really don't know how I laid in the streets," Wilson said. "From that to this, I cried when they told me I had a Grammy nomination. It still doesn't seem real to me, because so many doors have been shut on me so many times. ... Everything was derailed."
Wilson has one of the most recognizable voices in R&B -- his crisp tenor anchored hits like "Outstanding" and "You Dropped the Bomb on Me" as lead singer of the Gap Band in the early 1980s. The group, which included brothers Ronnie and Robert, were among the top R&B acts in the nation.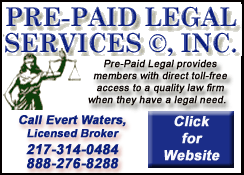 But Wilson says the Gap Band hit a roadblock in 1986 when they asked to split their publishing deal with their manager; Wilson claims the manager dropped them and then had them blackballed in the industry, threatening anyone who tried to sign them since the group was still under contract with him.
"I couldn't bounce back from that," he said. "Everywhere we went, he ran interference. He threatened people. It was a sad situation. Drugs came a lot more. My brothers and I weren't getting along that well."
Slow cash flow and a cocaine and alcohol addiction drove Wilson to become homeless, as he slept in the alleys of Hollywood Boulevard in California between 1993 and 1995.
Some of the homeless who knew of the singer took care of and protected him, finding him food and building a place for him sleep. He used a brick for his pillow, cardboard for a bed and shopping carts to surround him.
Outside of his homeless friends, Wilson didn't want to be seen by anyone else. During the daytime, he would hide away from the public until dark.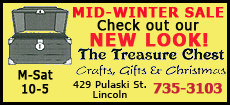 "It was horrifying," he said. "When the sun came up, I ran like Dracula. I tried my best to hide."
Wilson, who was about 130 pounds while homeless, didn't realize how much weight he lost until his cousin -- a former drug addict -- saw him and told him about his frail frame. She persuaded him to check into a 28-day program at a drug rehabilitation center.
The now 180-pound Wilson says he still used cocaine during the first part of his stay there, until he was called into a social worker's office.
"She asked me what I am going to do when I leave here," he recalled. "That's when I broke down and cried. I thought about it and knew I didn't have nowhere to go. From there, I started to gather the tools that's help me for the rest of my life."
The social worker soon became his wife -- Mahin Wilson. The singer, who has been off drugs for about 15 years and still lives in California, said he wouldn't have made it this far without her.
"She's been with me every step of the way," Wilson said. "We go everywhere together. God just sent me this angel. She would just hang with me. That's a true backbone you need when you're going through something."
Mahin Wilson said it was tough when the singer would have withdrawal symptoms. But she knew that she was placed in his life to help him recover.
"During his stage, he wanted to pick a fight or argue -- anything," she said. "Knowing that, it led me to say to myself, 'OK, this is my husband and I'm going to stick with him.'"