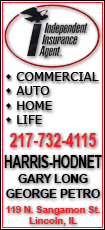 The label remained true to its uniquely personal vision, serving up looks that the chicest of Parisians would choose for an Alpine jaunt, or just about any occasion for that matter.
Paul Smith delivered more of the dandified-yet-rock 'n' roll suits that have come to define his very British brand, and Paris-based designer Josephus Thimister made his "grand retour" after a years-long absence with the season's first couture show -- which included starkly beautiful cocktail dresses and evening gowns with a sprinkling of military-inspired men's looks.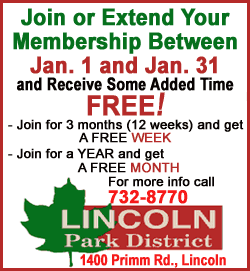 Other shows Sunday included the Paris debut of the United Arab Emirate's Khalid Al Qasimi, whose Qasimi label was on-trend with its chunky sweaters while forging its own path with Mao-collared dress shirts embellished with drop pearls.
France's Romain Kremer added a welcome dose of science fiction weirdness, with neon orange sunglasses that swept upward into a forehead panel and parkas covered in tiny rubber tentacles that shook as the models walked, like the grasping of coral's phalanges.
Emanuel Ungaro, the storied but struggling French label, presented a collection of sportscoats fitted with fine metal wires that allow them to hold their shape and luxury sweatpants in cashmere with clever origami closures instead of drawstrings.
High-end sweatpants and longjohns emerged as the fashion-forward man's legwear of choice for next fall. Labels from Louis Vuitton to Jean Paul Gaultier and Belgian critical darling Dries Van Noten paired slouchy leggings with razor-cut blazers to create the sartorial variation on the mullet: Business on the top, couch potato from waist down.
Comfy pieces were big winners, in general. Snugly grandpa cardigans were layered under and at times over suits -- which were sometimes sheered of their fussy buttons in the name of comfort.
Footwear, however, was another story. Chunky mid-calf boots, from combat- to motorcycle-boots, dominated Paris' runways -- often with slim cut trousers tucked into them.
Most designers worked in a somber palette of black and charcoal, with some oatmeal thrown in for good measure, but fans of citrus shades and rich jewel tones will find plenty to choose from at Galliano, Kenzo and Paul Smith.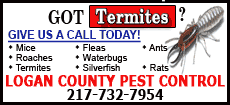 Though the City of Light's menswear shows ended on Sunday, much the international fashion glitteratti will stay on for the haute couture displays, which run through Wednesday.
For their couture collection, those labels with the means dig deep into their pockets to allow the creative juices free rein and showcase their savoir faire through extravagant, handmade dresses that cost as much as a (very expensive) car. On Monday, luxury giants Dior and Armani field their spring-summer 2010 couture collections.
LANVIN
The rugged sportsman got a high glamor makeover at Lanvin, where Lucas Ossendrijver -- who designs the menswear line under artistic director Alber Elbaz -- layered utilitarian pieces such as oversized sweaters, rain-slickers and calf-high boots with slim-cut pants or flowing wide-legged trousers.
Rugged military drab prints were mixed with sumptuous silks and fine wool, with a sprinkling of sequins and flashes of gold lame adding a sumptuous feminine touch to the ravishing collection. Leather corsets, like variations on weightlifters' belts, were cinched tight over blazers or pillowy parkas.
"For me, it's really about protection," Ossendrijver told The Associated Press in a post-show interview. "This season, we did a lot of coats, round coats like cocoons, that are meant to protect the wearer from the world."
Elbaz put it even more succinctly: "We make clothes for fashion lovers, not fashion victims."