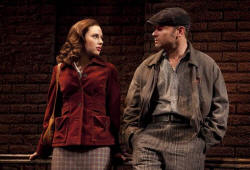 An Arthur Miller morality tale gets a fine revival

Send a link to a friend
[January 25, 2010] NEW YORK (AP) -- Arthur Miller's "A View From the Bridge" is a blue-collar Greek tragedy, a potent mix of melodrama and a classic fall from grace usually reserved for the brightest and best of heroes.
A
lthough Eddie Carbone, Miller's doomed Brooklyn longshoreman, is inarticulate and confused about his feelings, there is an odd nobility to the man, particularly in Liev Schreiber's mesmerizing performance in a powerful revival of the play that opened Sunday at Broadway's Cort Theatre. Schreiber captures Eddie's moral rigidity with astonishing fidelity. It's a rigidity that turns to rage as his world begins to unravel.
But then the entire cast, under Gregory Mosher's astute direction, contributes to the production's effectiveness. Beside Schreiber, the revival stars Scarlett Johansson as Catherine, Eddie's attractive, 17-year-old niece and the object of his deeply repressed lust. Johansson, making her Broadway debut, is a revelation, giving a shaded, nuanced performance. At first, she's sweetly fond of her uncle, only later realizing his unspoken attentions. And check out her impeccable Brooklyn accent.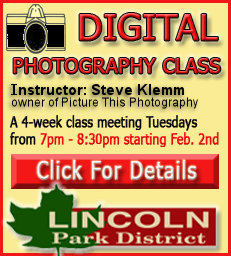 "Bridge" is not only the story of one man. It is a tale of a community, in this case the Italian-American enclave in Red Hook, a neighborhood that has its own sets of rules and social mores. And Mosher makes sure we get a feel for its insularity, starting with designer John Lee Beatty's grimy row of apartment buildings, including one that contains Eddie's claustrophobic, drab apartment.
"Justice is very important here," says the lawyer Alfieri, right at the top of the tale. The man serves as the narrator and moral center of "Bridge," and Michael Cristofer plays him with a fierce sense of right and wrong. Immediately we know retribution is inevitable.