The ADE651, made by the British company ATSC, is used at security points across Iraq, including outside the protected Green Zone that includes the Iraqi parliament and the U.S. and British embassies. Britain halted the export of the machine to Iraq and Afghanistan after a BBC report challenged its effectiveness.
But Col. Hato al-Hashemi, a senior explosives expert at the Interior Ministry, said the estimated 2,000 devices used by Iraqi security forces would not be taken out of service.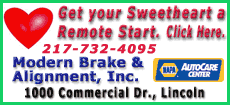 "We have great confidence in this device," al-Hashemi said. "They have proven their effectiveness in discovering and seizing many car bombs and cars that were loaded with explosives and weapons."
The hand-held device consists of a swiveling antenna mounted on a hand grip.
Al-Hashemi said about 5,000 Iraqi security personnel have been trained on the unit since early 2007. He wouldn't comment on the device's price or details about Iraq's deal with ATSC.
Asked if Iraq planned to pull back the devices, al-Hashemi said: "This would be a big mistake that would create frustration among the security forces and would contribute to the flow of huge amounts of explosives into Baghdad."
The BBC took the device to a laboratory, which concluded that the key component contained technology used to prevent thefts in stores and was not suitable for detecting explosives.
The findings appeared to back up the U.S. military, which has had concerns about the device for months. In June, the U.S. military distributed a study using laboratory testing and X-ray analysis that found the ADE651 ineffective.
A day after the export ban, Iraq's prime minister, Nouri al-Maliki, ordered an investigation into the use of the bomb-detection devices. The probe will likely look into whether there was any corruption involved in Iraq's purchase of the machines.