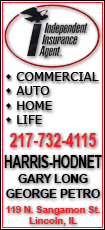 Irish Prime Minister Brian Cowen planned to meet his British counterpart, Gordon Brown, in London to discuss the threat to the 2 1/2-year-old administration in Belfast involving the British Protestants of the Democratic Unionists and the Irish Catholics of Sinn Fein.
"We are in a serious situation. We'll do everything we can to assist the parties," Cowen said beforehand.
"I am confident that when we get people together, we will be in a position to move it forward," Brown said. "I am prepared to spend a considerable amount of time over the next few days making sure that we make the progress that is necessary."
The coalition is threatening to unravel before the United Kingdom's mid-2010 general election -- the event overshadowing all political calculations in Northern Ireland.
The feuding chieftains of power-sharing, Democratic Unionist Party leader Peter Robinson and Sinn Fein deputy leader Martin McGuinness, also held face-to-face talks Monday in Belfast that aides on both sides half-jokingly branded "High Noon."
"I am still determined to make this place work," McGuinness told reporters at Stormont Parliamentary Building in Belfast as he headed into talks with Robinson. But he accused the Democratic Unionists of failing "to deliver and honor their commitments."
A breakdown looks more likely than a breakthrough because of the bad blood between them and the looming electoral test they both already face as members of British Parliament. Their deteriorating relations come against a backdrop of continuing violence by Irish Republican Army splinter groups.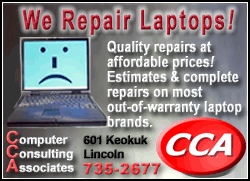 Two men were arrested Monday on suspicion of involvement in the dissidents' latest attack Jan. 8, when a booby-trap bomb detonated under the car of a policeman. The target, a prominent Catholic officer, lost a leg and awoke from a coma only Sunday. Analysts warn that a breakdown in power-sharing could fuel support for the dissidents in Sinn Fein's strongholds.
Both Robinson and McGuinness appear reluctant to compromise too much in advance of the U.K. election, in part because Northern Ireland voters in all recent elections have punished moderate candidates and rewarded hard-liners.
Both parties benefited from that trend to overtake moderate rivals and win most of Northern Ireland's seats in British Parliament as well as in the Northern Ireland Assembly. This time, the Democratic Unionists also are seeking an alliance with Brown's rival, Conservative Party leader David Cameron, whom polls favor to become prime minister after the election.