Plastic walls known as booms and oil-sucking skimmer boats were used to safeguard a lake that is a crucial breeding ground and a wildlife management area that lost its protective gates when Hurricane Ike roared ashore a year and a half ago, Patterson said.
The U.S. Coast Guard said about 462,000 gallons -- or 11,000 barrels -- of oil spilled into the water Saturday when an 800-foot tanker headed for an Exxon Mobil Corp. refinery in Beaumont collided with a towing vessel pushing two barges near Port Arthur, about 90 miles east of Houston. It was the largest spill in Texas since 1994, but still well shy of one 20 years ago involving Norwegian tanker Mega Borg that leaked 4.3 million gallons of crude oil about 60 miles off Galveston.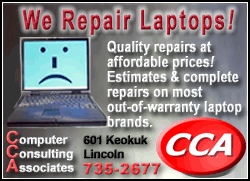 The tide lifted the two ships and they separated shortly after midnight Sunday without more oil being spilled, Coast Guard Petty Officer Richard Brahm said.
The crew of the damaged tanker, the Eagle Atome, said the remaining 69,000 of the 80,000 barrels of oil in the ship were pumped out, according to the Coast Guard.
Chief Warrant Officer Lionel Bryant of the Coast Guard said about 45,800 feet of booms were deployed to contain the spill.
"Because of where it happened, we were able to get teams out there quickly to at least contain it for now," Bryant said. "But it's still a tremendously large spill."
None of the sensitive wildlife areas had been affected, Bryant said. That included Keith Lake, a breeding ground for shrimp and other small fish, and the Murphree Wildlife Management Area, where several endangered species have been spotted.
Bryant said his agency had one report of an oil-covered bird and encouraged residents to report any sightings of affected wildlife.
"It's too early to claim victory yet," Bryant said. "Right now, there's no impact in the marshes and no impact in Keith Lake."
Coast Guard officials have said the spill was mostly contained in a 2-mile stretch of the Sabine Neches Waterway, which runs along the city of Port Arthur. The area off-limits to ships was extended 18 miles to the Texas Gulf Coast in case of a breach or a wind shift that might complicate containment efforts, Bryant said.