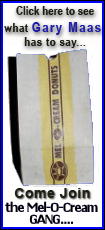 The Texan was a powerful Republican fundraiser who served at the top echelons of Bush's presidential campaigns and most recently served as a general campaign chairman for 2008 GOP presidential nominee John McCain.
As commerce secretary, Mosbacher helped lay the foundation for the North American Free Trade Agreement.
"Together we shared a journey that led to the presidency, the mountaintop of American politics, and there we worked together to help America more fully embrace the world around us and compete in the newly emerging global markets that the waning Cold War made accessible," Bush said in a statement. "No doubt, he will be remembered as one the most effective commerce secretaries in our nation's history."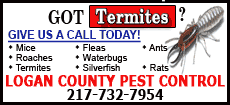 Mosbacher was born in Mount Vernon, N.Y. and grew up in White Plains. He graduated from the Choate School and earned his bachelor's degree in business administration from Washington and Lee University in 1947.
The following year, he moved to Houston and built a highly successful oil and gas company that would have interests in U.S. and international markets. Bush described Mosbacher as "an honorable and a first-rate businessman, and perhaps the shrewdest dealmaker I ever knew."
Mosbacher got into politics in the early 1960s, working as a fundraiser for various Republican candidates in southeast Texas and also managing then Vice President Richard Nixon's 1968 presidential campaign in Harris County, which includes Houston.
Mosbacher was chief fundraiser of Bush's 1988 presidential campaign, and after Bush's victory, was appointed commerce secretary. He was the main official responsible for promoting NAFTA, which was later signed into law during the Clinton administration.
In 1995, Mosbacher supported efforts to eliminate the Commerce Department, saying it was no longer necessary and a "prime example of how the federal bureaucracy has gotten too big and too expensive."