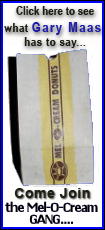 White House adviser David Axelrod told CNN's "State of the Union" that whatever the source, the message "contains the same hollow justification for the mass slaughter of innocents."
White House spokesman Robert Gibbs said "nobody's had a chance to authenticate that tape," and he declined comment on whether the U.S. believes bin Laden played any role in the Christmas incident.
Speaking on "Fox News Sunday," Gibbs said, "Everybody in this world understands that this is somebody that has to pop up in our lives over an audio tape because he's nothing but a cowardly murderous thug and terrorist that will some day -- hopefully soon -- be brought to justice."
State Department spokesman P.J. Crowley said there appeared to be no special significance to the bin Laden tape beyond confirming the U.S. view that he remains determined to serve as a "catalyst" for terrorist actions even as he and his senior lieutenants are limited in their ability to plan and direct attacks.
"They offer strategic guidance and rely on their affiliates to carry out that strategic guidance," Crowley said in an interview. The audio tape made public Sunday offers no evidence that bin Laden's relationship with affiliates such as al-Qaida in the Arabian Peninsula, based in Yemen, has changed, Crowley said.
"He's trying to continue to appear relevant" by talking up an attempted attack by an affiliate, Crowley added.
The minute-long recording was carried by Al-Jazeera Arabic news channel. Bin Laden addressed President Barack Obama and said the failed Christmas attack was meant to send a message similar to that of the Sept. 11 attacks.