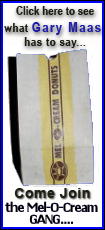 As he readies for his State of the Union speech Wednesday, the president's approach reflects the demands of a new political landscape in Washington, where Republicans now have the votes to block Democratic initiatives in the Senate.
In his address, expected to focus heavily on the economy, Obama will seek to steer the public's anger over joblessness and bailouts while recognizing that Democrats alone can't do his bidding in Congress.
On the Wall Street front, Obama is trying to capitalize on public anger by making a populist pitch sharply critical of big bankers while also extending a pragmatic hand to Republicans with a proposal that, at the very least, has intrigued them.
Right now, a sweeping change in banking regulations is the best chance Obama has at claiming an accomplishment this year after a stunning Republican victory in Massachusetts weakened Democratic control of the Senate.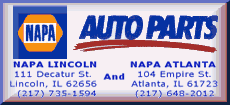 As announced last week, Obama now wants the government to restrict large bank holding companies that combine commercial and investment banking from carrying out high-risk bets called proprietary trading. The idea had been pushed for more than a year by former Federal Reserve Board Chairman Paul Volcker, the head of the President's Economic Recovery Advisory Board. It also became a top issue with Vice President Joseph Biden, a longtime friend of Volcker's.
Initial positive reviews have spanned the ideological spectrum, from liberal economists to the conservative editorial pages of The Wall Street Journal.
"We haven't had many of those over the past year or so," White House spokesman Robert Gibbs said Sunday.
Banks have come out against the proposal, with some critics arguing that it signals a return to the limits imposed by the Depression-era Glass-Steagall Act, which separated commercial from investment banking. Most of the Glass-Steagall restrictions were repealed by Congress and President Bill Clinton in 1999.
"All that is going to happen is that they're going to be at a competitive disadvantage and are going to spend all their time trying to get around it," said Douglas Landy, a former Federal Reserve lawyer and now head of the bank regulatory practice at the Allen & Overy law firm in New York.
The new proposal -- now called the "Volcker Rule" -- comes as the Senate labors to write a major regulatory bill designed to prevent excesses that led to the financial crisis that struck Wall Street in the fall of 2008. The House passed its version of the legislation last month.
Volcker's proposal, delivered with the support of top officials from past Republican administrations, did not result in the usual partisan reflex.
"When Volcker's got something to say I want to hear it," Sen. Bob Corker, R-Tenn., a member of the Senate Banking Committee, said in an interview.