The Corrections Department acknowledged it has added convicts and removed others after inquiries from The Associated Press.

Corrections released a corrected index Thursday night of 1,745 offenders. That's an increase of 27 offenders from the 1,718 Quinn initially said were sent home when he announced prison reforms Dec. 30 in response to reports about what had been a secret program.

An AP review of the two lists shows 256 offenders were added and 229 removed -- a net increase of 27 -- but Corrections spokeswoman Januari Smith did not immediately respond to a request to confirm those tallies.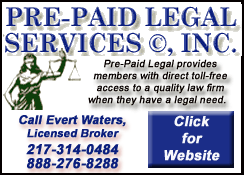 MGT Push, which got its name from accelerating awards of good-conduct credit, or "meritorious good time," to inmates, continues to cause major campaign problems for Quinn, who is up against state Comptroller Dan Hynes in the Feb. 2 Democratic primary for governor.
Hynes has made the botched program the center of his attacks on the incumbent. Quinn has been seemingly inconsistent in his explanations of the program and what he knew about it.
Corrections spokeswoman Januari Smith could not immediately identify the added inmates but acknowledged that there were more newly found inmates than the 27. Most had replaced other criminals who shouldn't have been part of the group in the first place. They were misidentified by a faulty search of an archaic computer system, she said.
The error represents a blunder in a continuing problem for Quinn. The addition of 256 names would mean 15 percent of the first list he released was incorrect.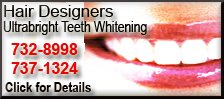 The administration also acknowledged MGT Push started earlier than Quinn had previously stated after the AP reviewed a dozen inmates released Sept. 11, five days earlier than the announced date of Sept. 16.
MGT Push involved giving up to six months of good-conduct credit as soon as prisoners entered the gates and before they had time to show they deserved any time reduction for good behavior.
Corrections also dropped a 61-day minimum stay for all inmates, meaning scores of prisoners spent a total of less than three weeks behind bars, including county jail time. They served, on average, 26 days in the state pen -- from as few as seven to 60, just below the old minimum.
At least 240 were convicted of violent crimes or crimes that involved weapons.
Officials kept no separate list of who left the lockup as part of MGT Push. Smith could not immediately explain why.
After AP inquiries about 101 inmates locked up last fall for an average 16 days but not on the MGT Push list, Corrections revisited the computer program it used to pluck out offenders in question.
Smith blamed the gross error on an ancient computer system that doesn't easily yield information.
"DOC is dealing with an antiquated information technology system that is over two decades old," Smith said. "We have asked for additional funding to upgrade that system."
Offenders removed from the original list appear to have served 61 days or more, so did not benefit from MGT Push. Convicts added to the index were found because information about their custody had been updated and the first computer search did not identify them, Smith said.
Quinn reinstated the 61-day minimum sentence and the Legislature last week put it into law. Upon recommendations from a former appellate justice who continues to study the issue, Quinn has recommended other reforms.
But he's been hurt by seemingly changing positions on what he knew. When the AP first asked about MGT Push in mid-December, his staff defended it. After the AP report, Quinn halted the practice but claimed he knew about it and it was well-publicized.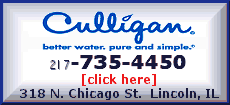 On Dec. 30, the governor said he wasn't aware violent offenders were included and blamed his Corrections director, Michael Randle, for not following instructions to prohibit aggressive criminals from early release.
In early January, Corrections agents started "intensive compliance checks" on the MGT Push parolees. They forced them to abide by strict new rules -- right down to abstaining from alcohol -- or be returned to prison to finish their terms. In just three weeks, they've picked up 250 and sent them back. Combined with earlier returns, more than 300 are again behind bars.
[Associated Press; By JOHN O'CONNOR]
Copyright 2010 The Associated Press. All rights reserved. This material may not be published, broadcast, rewritten or redistributed.